Tohaa Diplomatic Delegates
€12.95
Available to purchase online
---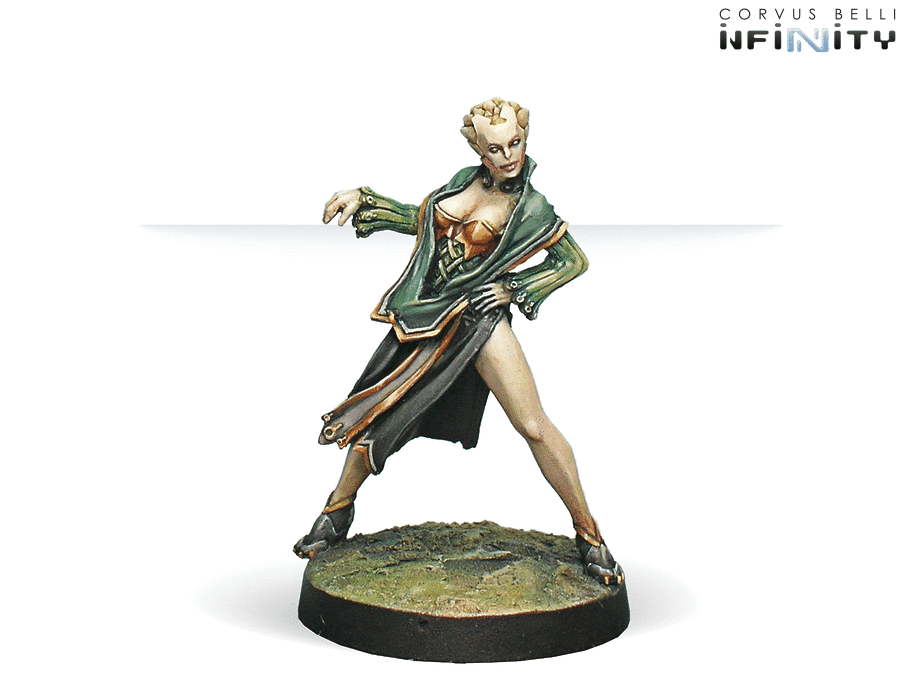 DIPLOMATIC Flash Pulse
DIPLOMATIC Flash Pulse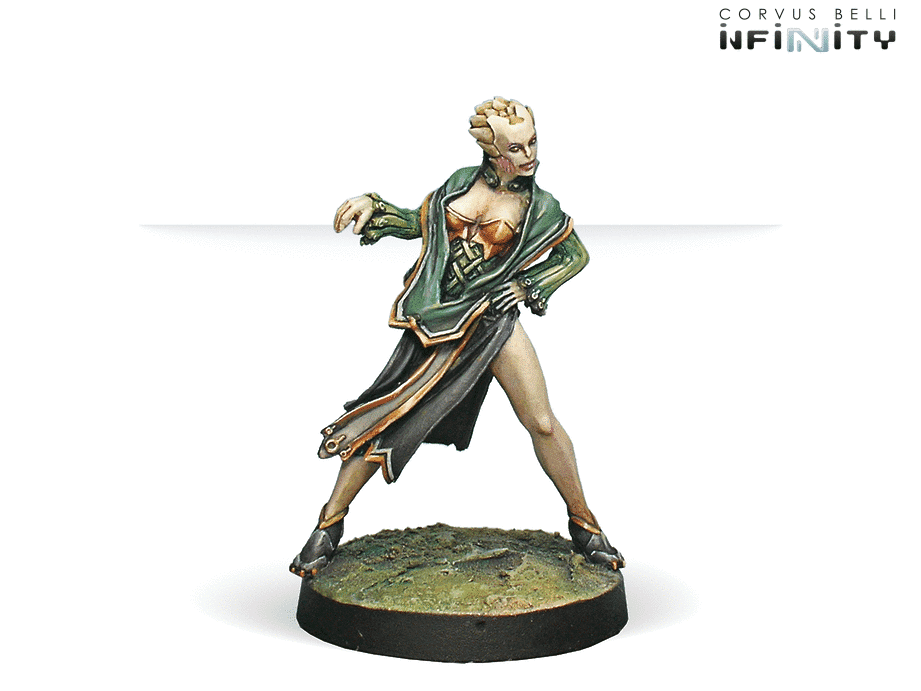 Tohaa Diplomatic Delegates
Tohaa Diplomatic Delegates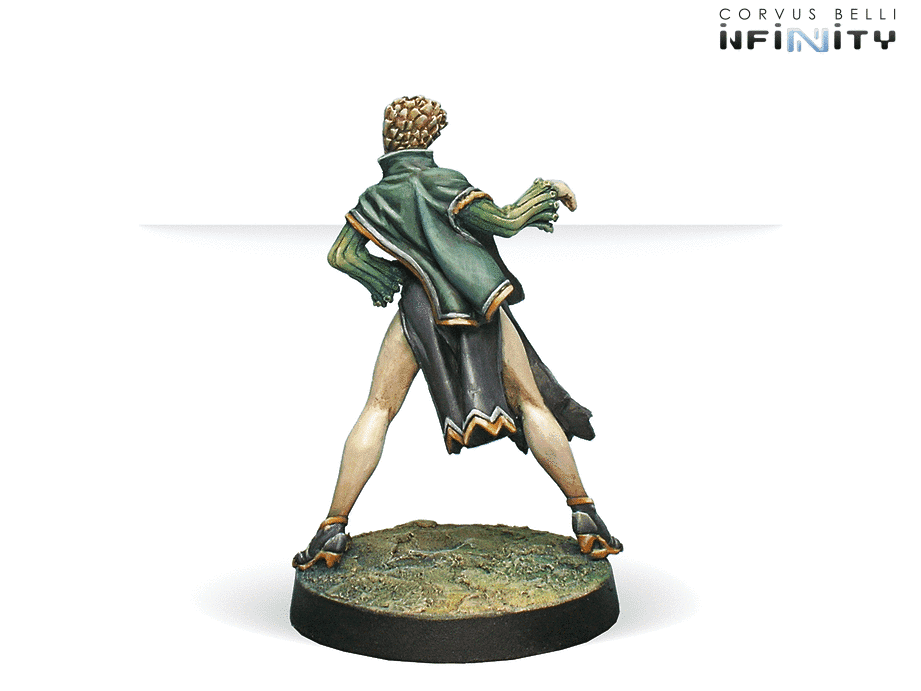 Tohaa Diplomatic Delegates
Tohaa Diplomatic Delegates
If you need any assistance, please contact us:
store@corvusbelli.com
Tohaa Diplomatic Delegates
The diplomatic delegates of Tohaa are the elite of their society. They have a very large capacity for adaptation and negotiation. They are always prepared, and they are cold-blooded enough to perform tasks requiring a high degree of espionage, conspiracy, and intrigue.

The Diplomatic Delegates are highly respected in Tohaa society. They are a social elite far above any politician. Easily recognized by their distinguished bearing, the Diplomatic Delegates are characterized by their extraordinary ability to maneuver in the most tempestuous situations intergalactic diplomacy can generate. The members of Tohaa Diplomacy are known for their flexibility and adaptability to any scenario. Such is their ability that the rumor is they have been biomodified to have extreme control over their pheromonic capabilities, so they can exactly control the information they emit. In this way, a Diplomatic Delegate may even lie without betraying itself if need be or even completely block its emissions to avoid revealing secrets or disturbing other races sensitive to pheromonic information. Those biomodifications would also include alterations to phonation organs so they can replicate sounds of other alien languages, making direct communication easier, without need for simultaneous translation devices.
As a civilization of eminent explorers, the Tohaa have a long record of first contacts with other species, not all of them friendly, and quite often dangerous. The Diplomatic Delegates are the first ones to make initial contact and to enter unknown terrain. That is why they are required to always have a high level of preparation, cold blood, and an absolute level of professionalism, because their tasks also include high-level espionage, always implicit, never explicit, as well as conspiracy and intrigue. For this reason, the Diplomatic Delegates are depicted as the main characters in many works of fiction in the Tohaa entertainment industry, personifying the perfect ideal of the elegant, refined and glamorous spy.
Composition
The miniatures of this product are made of metal.
The metal used is lead free, complying with Regulation (EC) No. 1907/2006 of the European Parliament and of the Council on the registration, evaluation, authorization and restriction of chemicals (REACH).

---
More Information
This product is not a toy.

Not intended for use of persons 14 years of age or younger.

The miniatures included in our products are supplied without paint and non-assembled.
Actual components may vary from those shown.
---
1 review
GrayJudge
I love the background of the Tohaa Diplomats and the mini looks pretty good on the table, either HVT or Diplomat who can give you an extra order in exchange for a command token for 5 little points that you sometimes have left over. Yes, I would also like to have a model that is not so open and that is more like, "I know you want me, but touching me can be your doom... in many ways..." With a tight suit that does not fail to see more than necessary and a calm but firm pose
( Translated from Spanish)