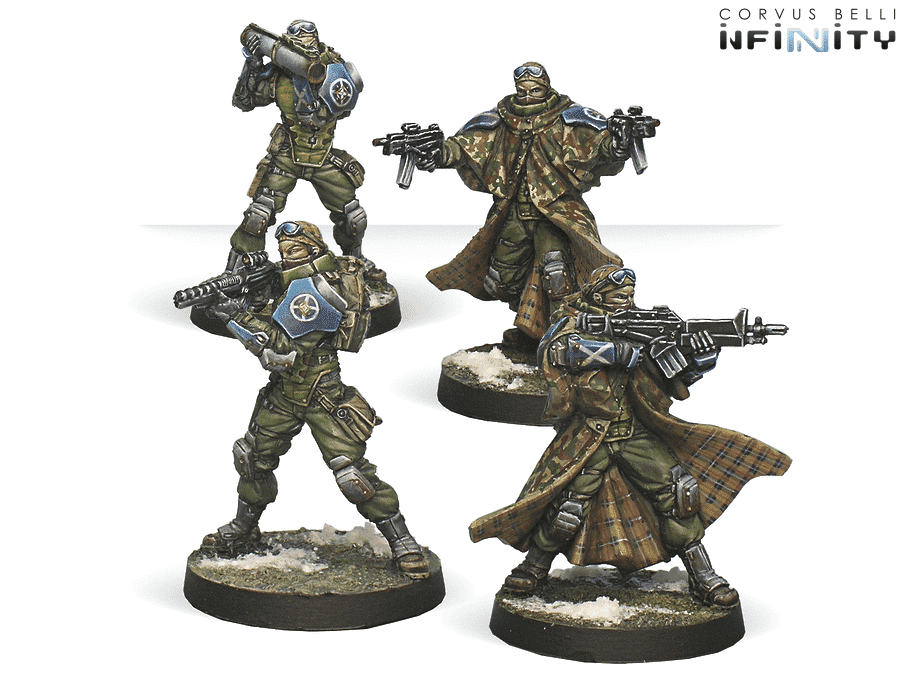 The Scots Guards, 6th Caledonian Infantry Regiment
The Scots Guards, 6th Caledonian Infantry Regiment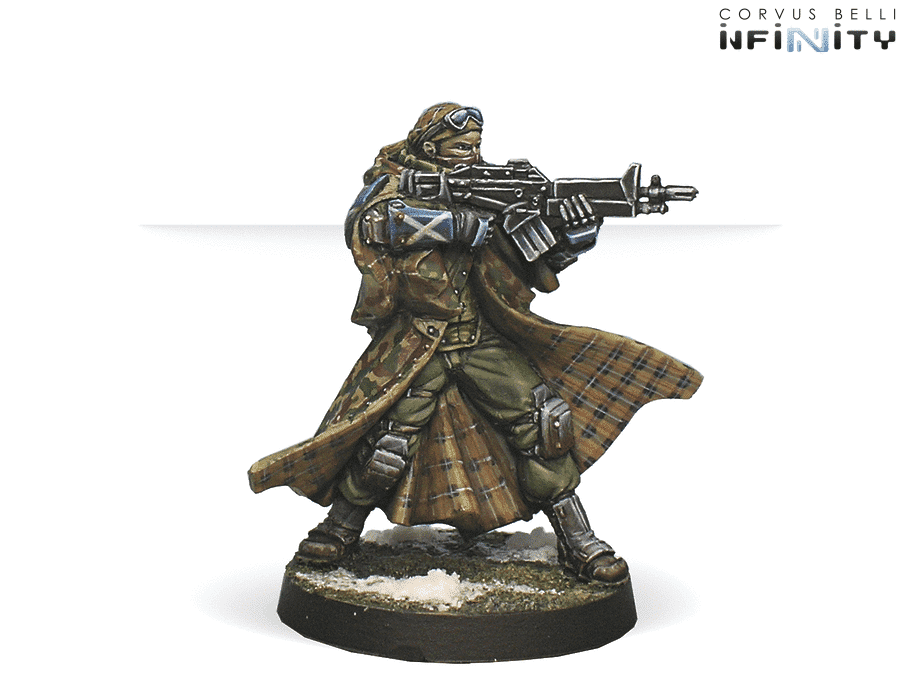 SCOT AP Spitfire
SCOT AP Spitfire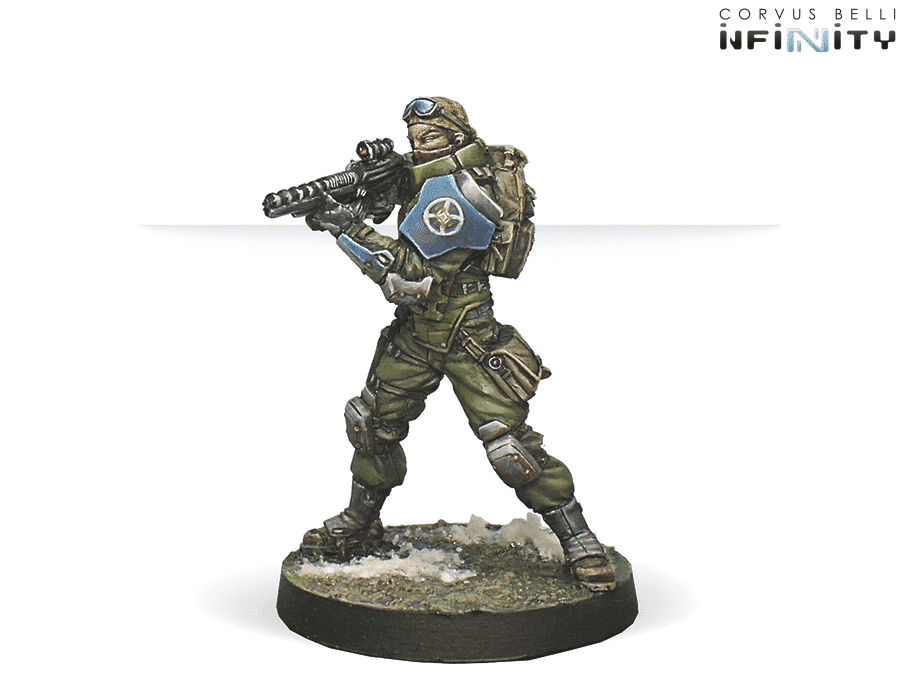 SCOT Shock Marksman Rifle
SCOT Shock Marksman Rifle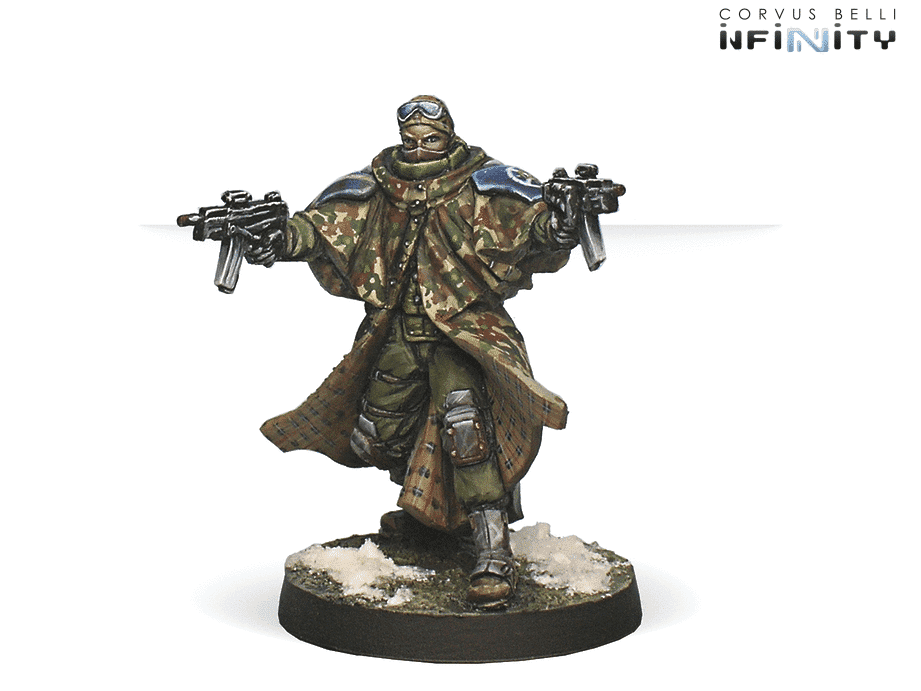 SCOT Submachine Gun
SCOT Submachine Gun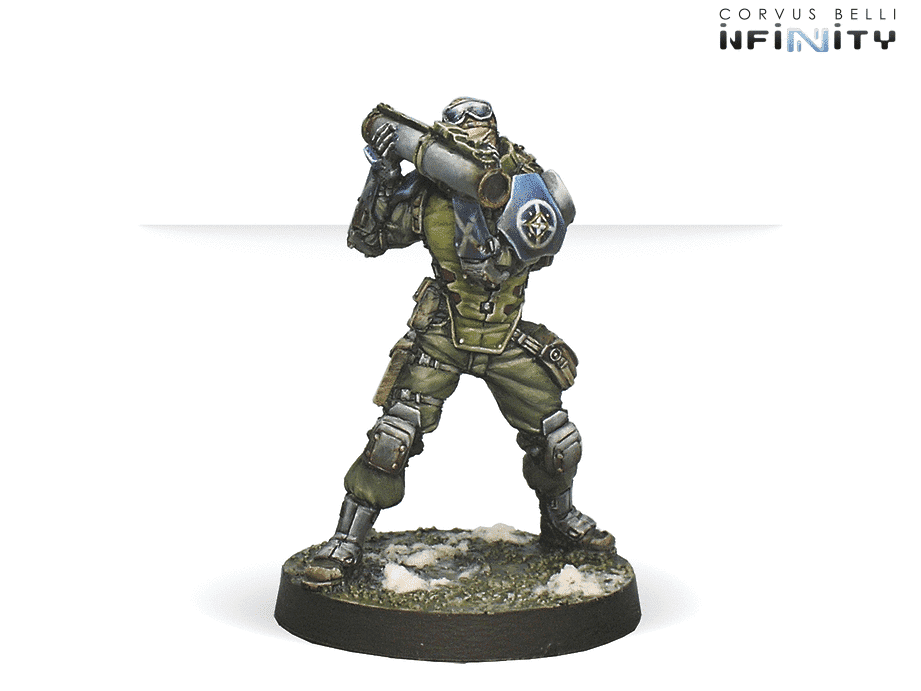 SCOT Panzerfaust
SCOT Panzerfaust
This product is currently discountinued from
Dec 31, 2020
The Scots Guards, 6th Caledonian Infantry Regiment
€30.95
An Infinity unit box which compiles all remaining weapon options of this Ariadnan troop. Now you can compose a Fireteam of these Caledonian Medium Infantrymen, or infiltrate them inside enemy territory! The Scots Guards are a unit that melds the best of the Highlander tradition of warfare, the S.A.S. commandos' dirtiest tricks, and the most modern combat techniques; a promise of nightmares for all the enemies of Ariadna.
---
Box contains:
1x Scot

(Shock Marksman Rifle)
---
More Information
This product is not a toy. Not intended for use of persons 14 years of age or younger.
Actual components may vary from those shown.
People Who Viewed This Also Viewed