Kaizoku Spec-Ops (Spitfire/Medikit)
€13.95
2
people recently viewed this product
Available to purchase online
---
2
people recently viewed this product
If you need any assistance, please contact us:
store@corvusbelli.com
Kaizoku Spec-Ops (Spitfire/Medikit)
If you missed the JSA Sectorial Army Pack exclusive miniature, do not worry, now it's time to get the regular release, which includes two options, Spitfire and MediKit.
The brave Keisotsu are honorable and righteous, but sometimes you need an operative who can color outside the lines, if you know what I mean. That's what the Kaizoku Spec-Ops are for, and they respond directly to the Department of Military Intelligence, the same people who hand-pick prospective recruits from among the more unruly Keisotsu whose talents are nevertheless too valuable to waste. Once they've been selected, they are put through a training regime in special combat techniques. If they pass, they are admitted into one of the Kaizoku teams the JSA Intelligence has scattered across free Japan—and, some say, throughout the occupied Kuraimori territories. Honor and Bushido are all well and good, but that's not what the Kaizoku are about. They work in the murky world of grey ops, and their unorthodox methods are fit to the task. Despite their prominence and the fact that they work alongside Keisotsu regiments, there is no unit in the JSA quite like the Kaizoku. Not one of them has the discipline required of the Kempeitai, nor the rectitude expected of the Tankō. The JSA treats them like yancha—troublemakers—, but then again, they chose to name them Kaizoku (海賊, "Pirates") in the first place.
Composition
The miniatures of this product are made of metal.
The metal used is lead free, complying with Regulation (EC) No. 1907/2006 of the European Parliament and of the Council on the registration, evaluation, authorization and restriction of chemicals (REACH).

---
More Information
This product is not a toy.

Not intended for use of persons 14 years of age or younger.

The miniatures included in our products are supplied without paint and non-assembled.
Actual components may vary from those shown.
---
4 reviews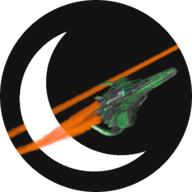 Durian Khaar
This is one of the few miniatures that comes with different arms. This allows for more customization. At the same time it is a beautiful detailed miniature that can proxy as anything you want to. From TAG Pilot to Medium Infantry.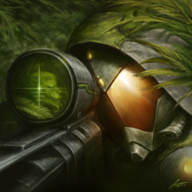 dakara
Since SpecOps don't get used that often it is a good alternative for using it to proxy other figures, which don't have currently additional models. That's a big plus for buying Spec-Ops Models, especially the Kaizoku one, which is lovely detailed.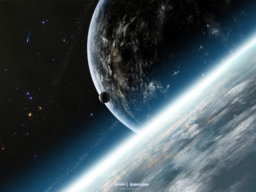 csjarrat
Really nice miniature, arms fit smooth and packed with detail. The new book release in March will refresh the spec-ops rule and this mini will likely be able to join your keisotsu link teams with some flexibility of equipment and skills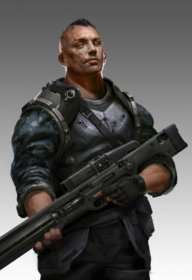 Panoptes
Unfortunately, the Speck Ops rule is not very popular (today, in any case), but you can always use it as a donor for conversions.