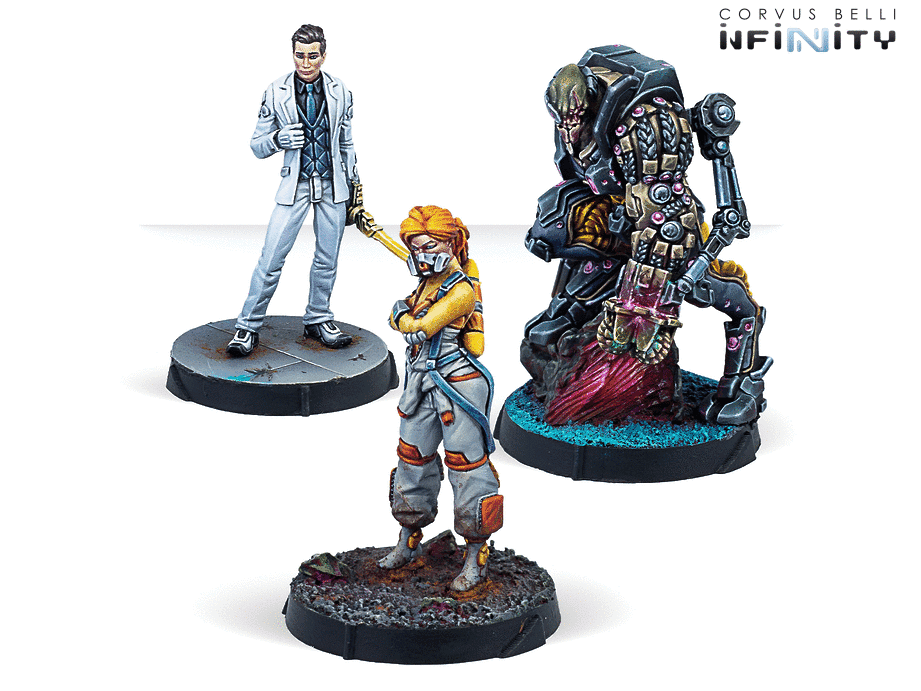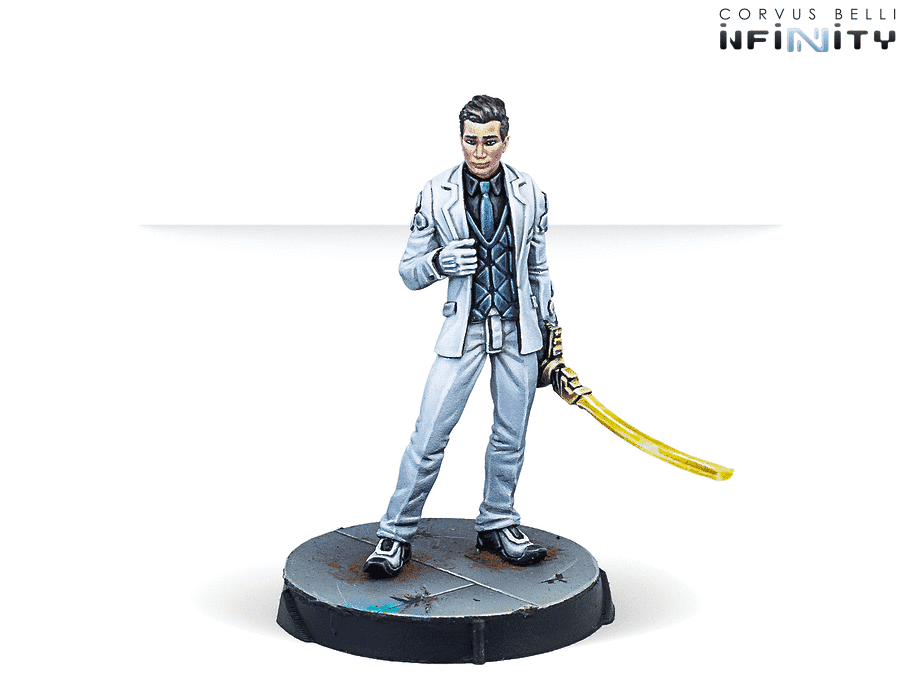 CASANOVA
CASANOVA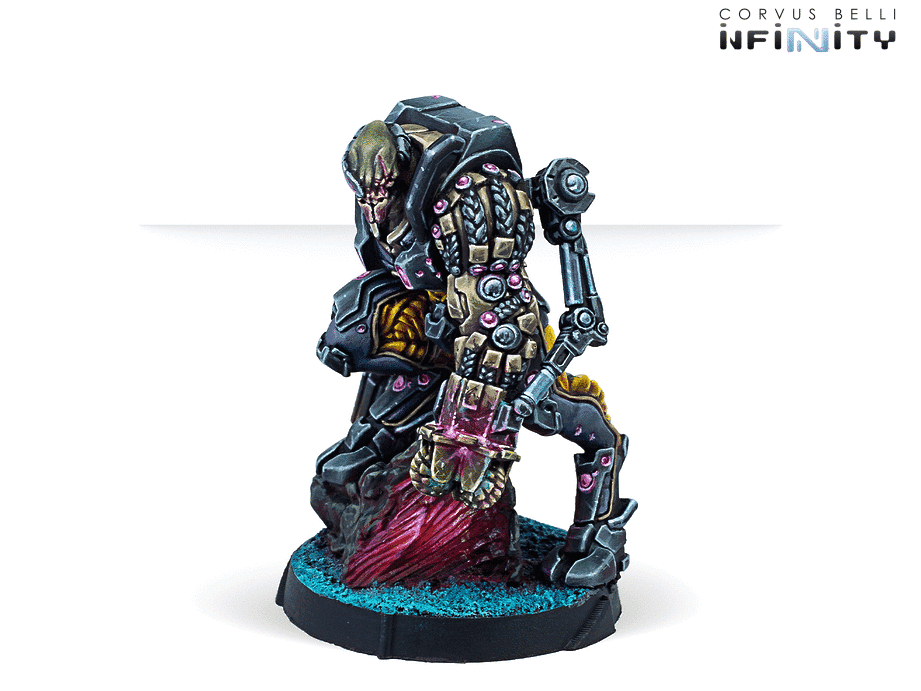 SARGOSH
SARGOSH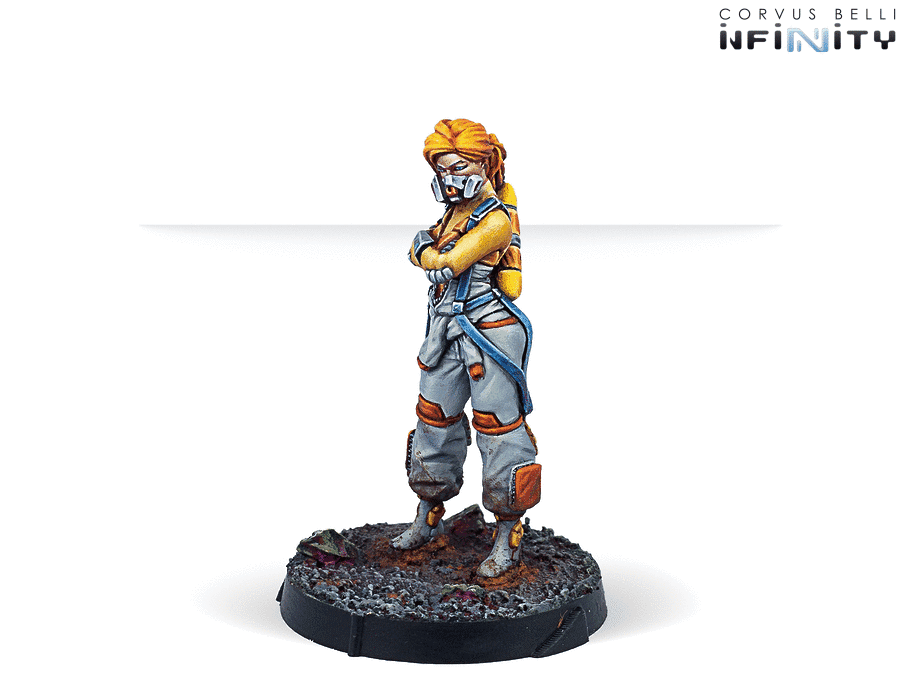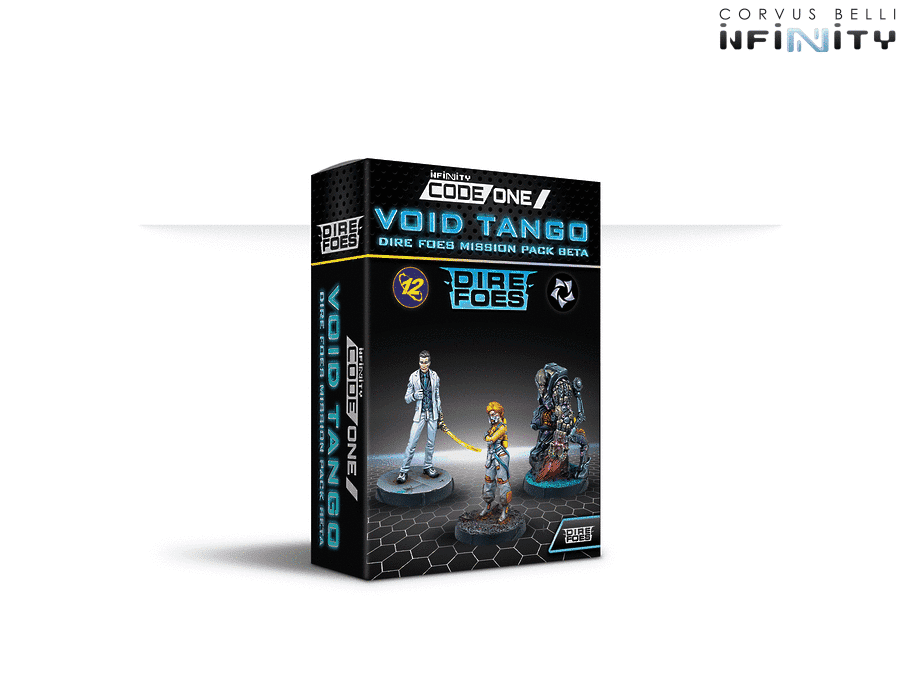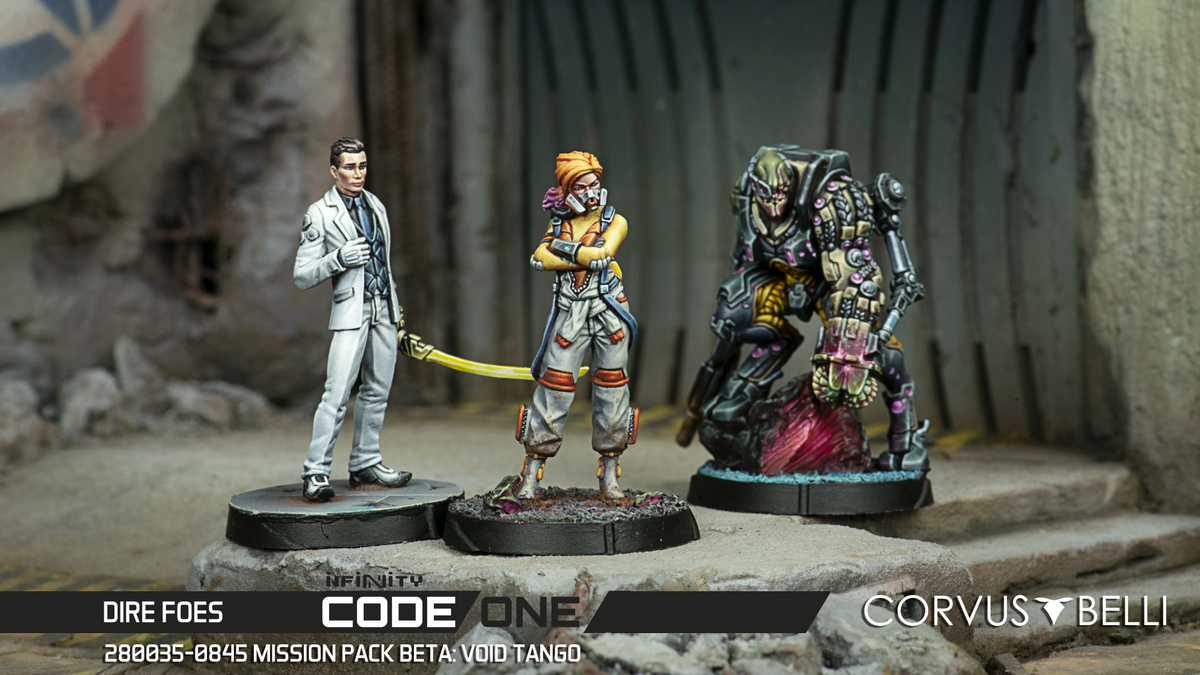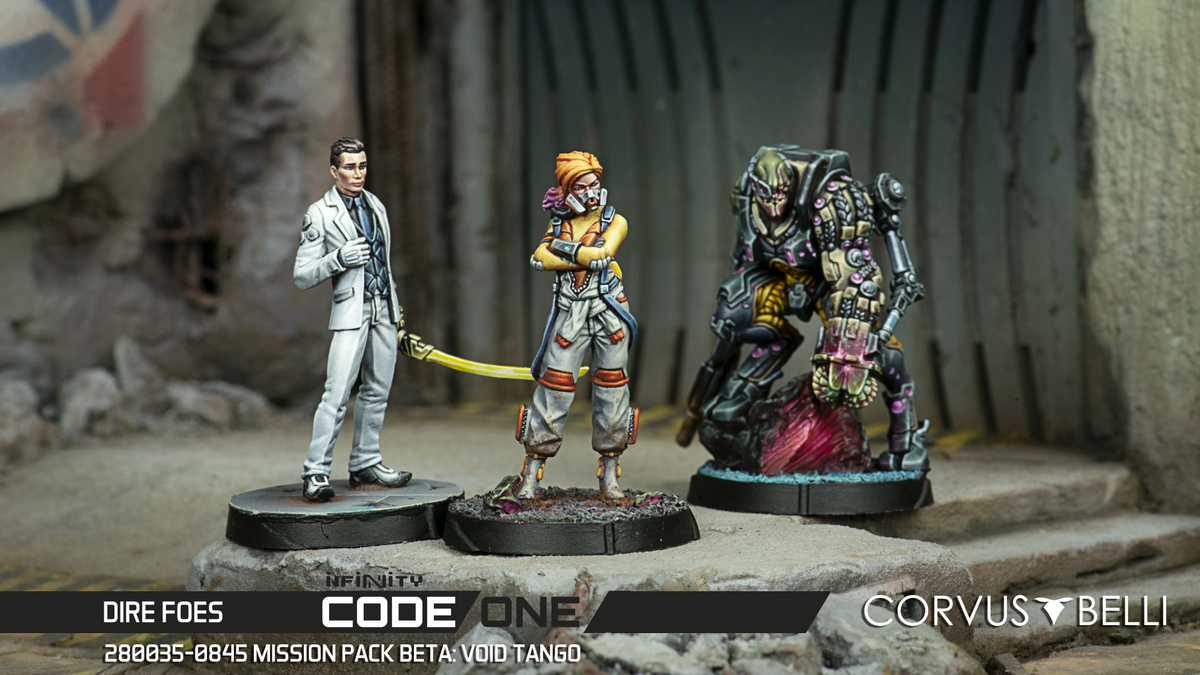 Dire Foes Beta: Void Tango - Scene 01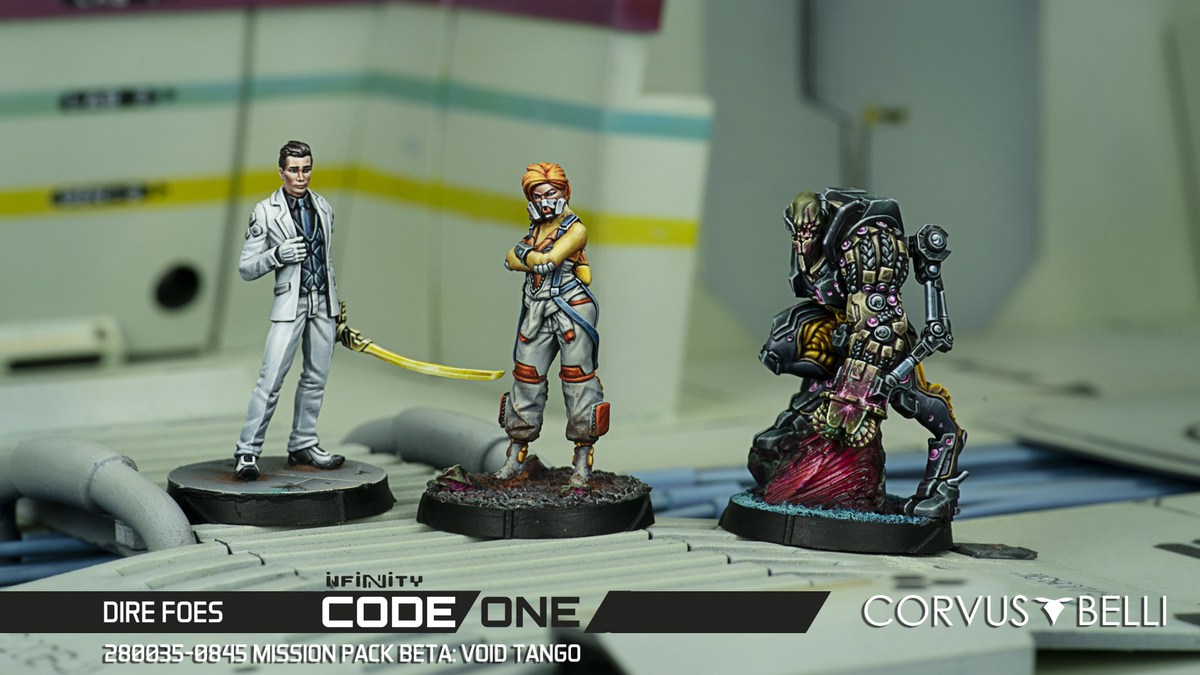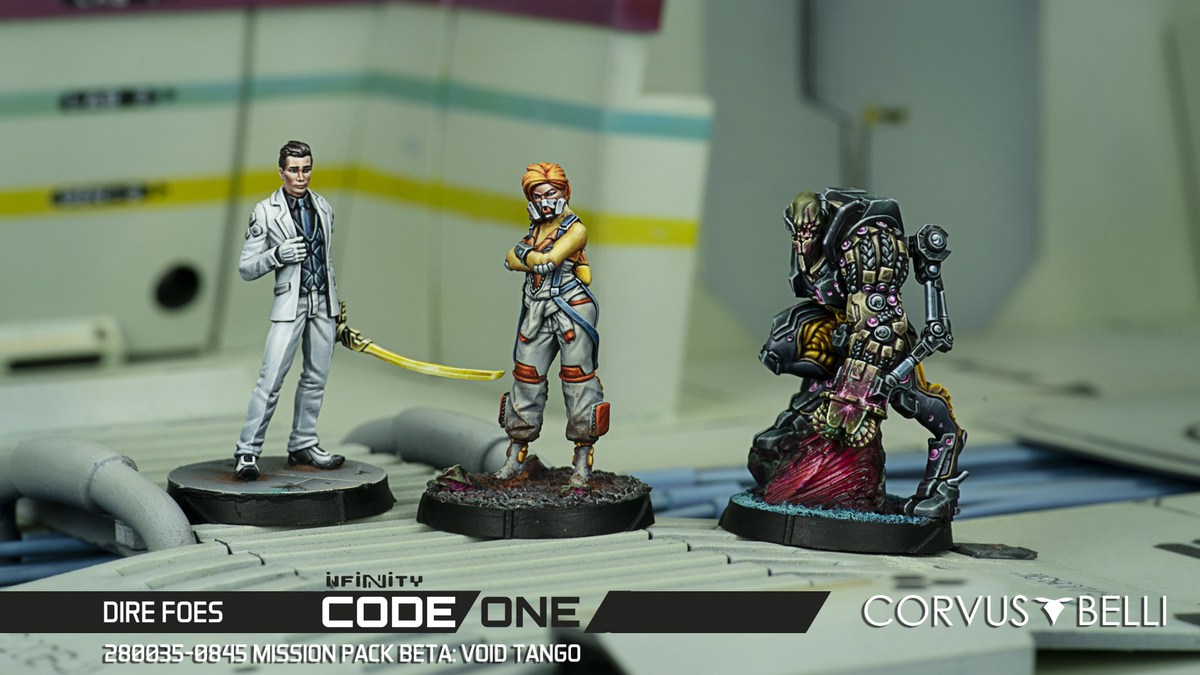 Dire Foes Beta: Void Tango - Scene 02
Dire Foes Beta: Void Tango - Scene 04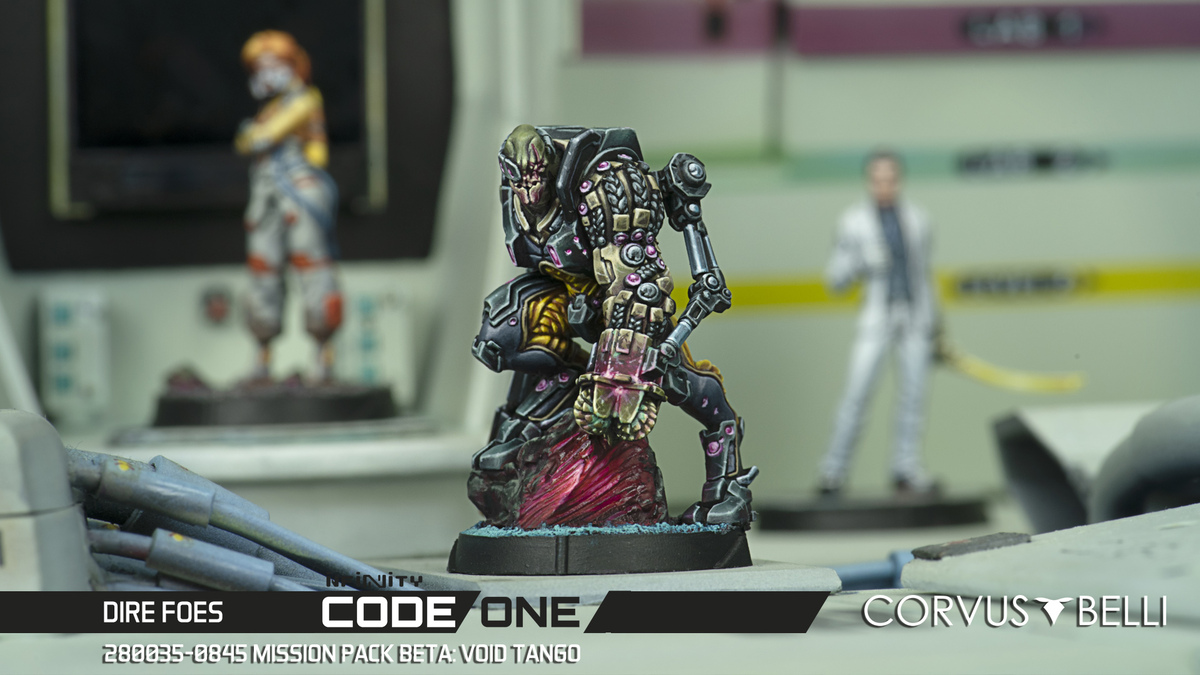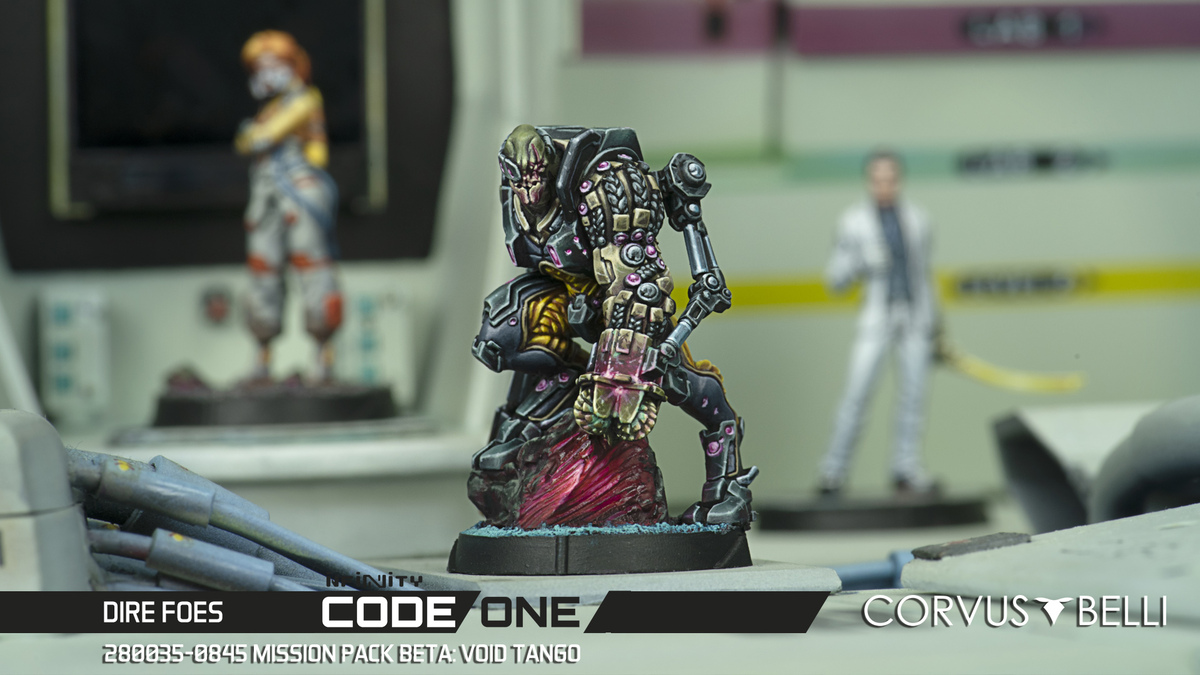 Dire Foes Beta: Void Tango - Scene 03
Dire Foes Mission Pack Beta: Void Tango
€30.95
1
person has viewed this product recently
What could possibly have kept Casanova, that handsome devil, away from parties at embassies and dragged him to a dump like Hlökk Station, a mining facility in the Brísingamen Asteroid Belt? What seemed like a no-brainer mission for O-12, investigating Minescorp's dirty laundry, has turned out to be a Shasvastii covert operation. And Sargosh, the Jayth Tunnel-Crumbler, will not let Casanova thwart it, not even if some prospector gets in the way, no matter how pretty she is
This box includes 3 miniatures: the NOC Operative Casanova, Sargosh, Tunnel-crumbler of the Jayth Cutthroats, and a Prospector, a freelance space miner.
With this box you can not only expand your collection of Infinity CodeOne miniatures, but you will get new options for your army—giving them personality with these two heroes—and also a neutral model to use in missions and scenarios.

Recommended Product for Infinity CodeOne
---
Box contains:
Composition
The miniatures of this product are made of metal.
The metal used is lead free, complying with Regulation (EC) No. 1907/2006 of the European Parliament and of the Council on the registration, evaluation, authorization and restriction of chemicals (REACH).
---
More Information
This product is not a toy. Not intended for use of persons 14 years of age or younger.
The miniatures included in our products are supplied without paint and non-assembled.
Actual components may vary from those shown.
People Who Viewed This Also Viewed