Maghariba Guard
€74.95
Available to purchase online
---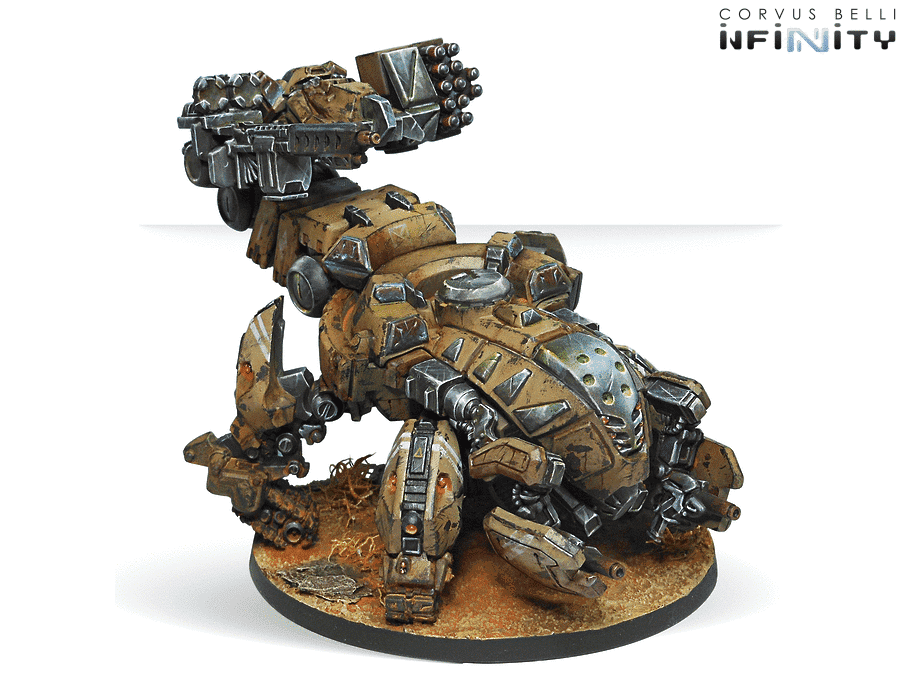 MAGHARIBA MULTI Heavy Machine Gun
MAGHARIBA MULTI Heavy Machine Gun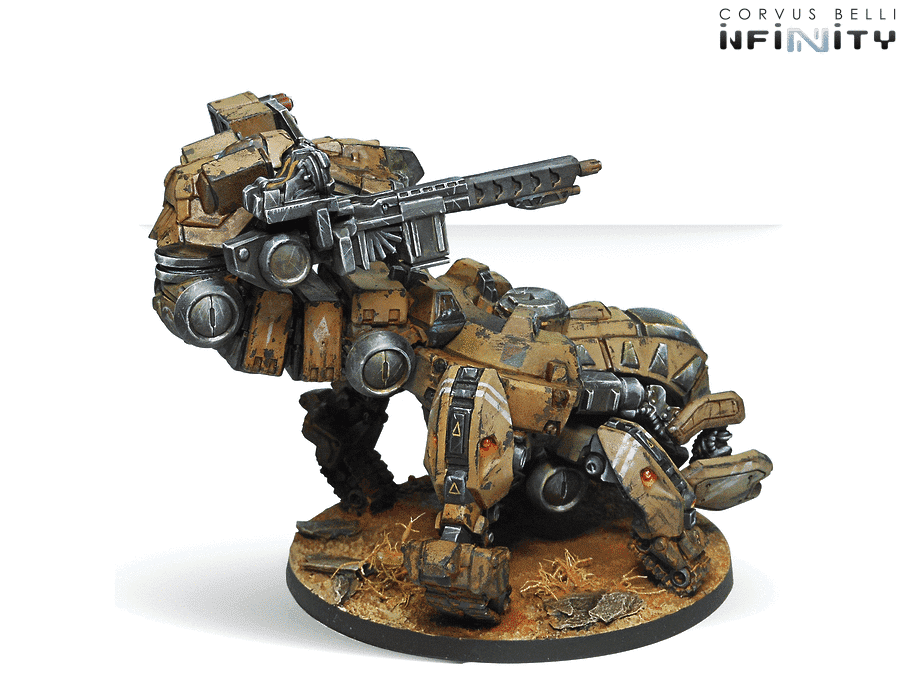 Maghariba Guard
Maghariba Guard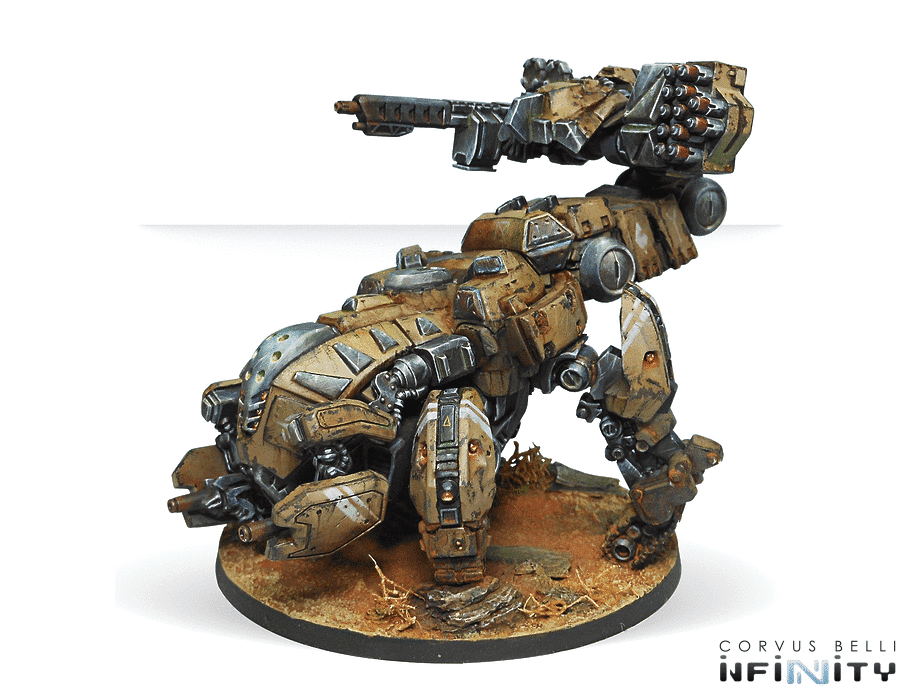 Maghariba Guard
Maghariba Guard
If you need any assistance, please contact us:
store@corvusbelli.com
Maghariba Guard
The newly re-sculpted Maghariba Guard is simply an amazing, incredible and brutal model. Totally getting away from the classic humanoid design of the rest of TAGs, this "tiny" futuristic tank will be the mobile armored ordnance piece you will use to crush any threat, and the demoralizing factor to your adversary.
The Maghariba Guard is the cream of the crop of the Haqqislamite army. This celebrated armored regiment produces the units that form the personal guard of the Hachib, Haqqislam's Prime Minister. TAG technology is very expensive and, even though the Maghariba Guard Regiment is not the only one equipped with these single-man armored combat vehicles, it is the most prestigious. Due to its prestigious nature, the Maghariba Guard has been able to gather the funds to replace its old Artefaktech XPR-1 units, manufactured under license in Bourak with the codename Bokböceği (Turkish for "Beetle"). The more advanced XPR-5 Akrep ("Scorpion") has been retrofitted to improve its close combat capabilities, and includes a cutting-edge anti-ballistic defence system. Due to the scarcity of available units, High Command prefers not to risk them needlessly; Haqqislamite strategy books do not include massive armored charges. Instead, the Maghariba Guard acts as a heavy anvil against which the Ghulam Infantry crushes the enemy. This does not mean that Maghariba pilots are chosen for their cautiousness. In fact, they tend to be very cunning, using their inferior numbers as an advantage and clearing away enemies with an intelligent and precise display of their increased mobility and firepower.
Composition
The miniatures of this product are made of metal.
The metal used is lead free, complying with Regulation (EC) No. 1907/2006 of the European Parliament and of the Council on the registration, evaluation, authorization and restriction of chemicals (REACH).

---
More Information
This product is not a toy.

Not intended for use of persons 14 years of age or younger.

The miniatures included in our products are supplied without paint and non-assembled.
Actual components may vary from those shown.
---
4 reviews
KingRobtheIV
One of the most recognizable pieces in all of Infinity, the Maghariba Guard (or Maggie for short) is an amazing sculpt. The details of this figure allow for a variety of painting techniques to present very well and it will be an incredible center piece to your army. It's a bit of a shame that the current profile (read point cost) locks it out of many peoples lists.
Don Yuan
Maggie is unique. The only S8 model and an intimidating sight on the table. Very nice that the different secondary weapons (heavy FT, heavy pistols etc.) are all included in the pack. Also she is quite easy to assemble and has a lot of potential for alternative posing. The price is hefty, but it is worth it for every Haqq or Dashat Player.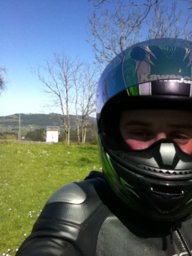 Fenriszona
MINIATURON, the most impressive tag
( Translated from Spanish)
LaughinGod
Best of a model, but don't be afraid of assembling it. It is quite easy, I didn't have to use tutorial CB posted on their website. Real joy to paint as well.