Fat Yuan Yuan, Limited Christmas Edition
€49.95
Available to purchase online
---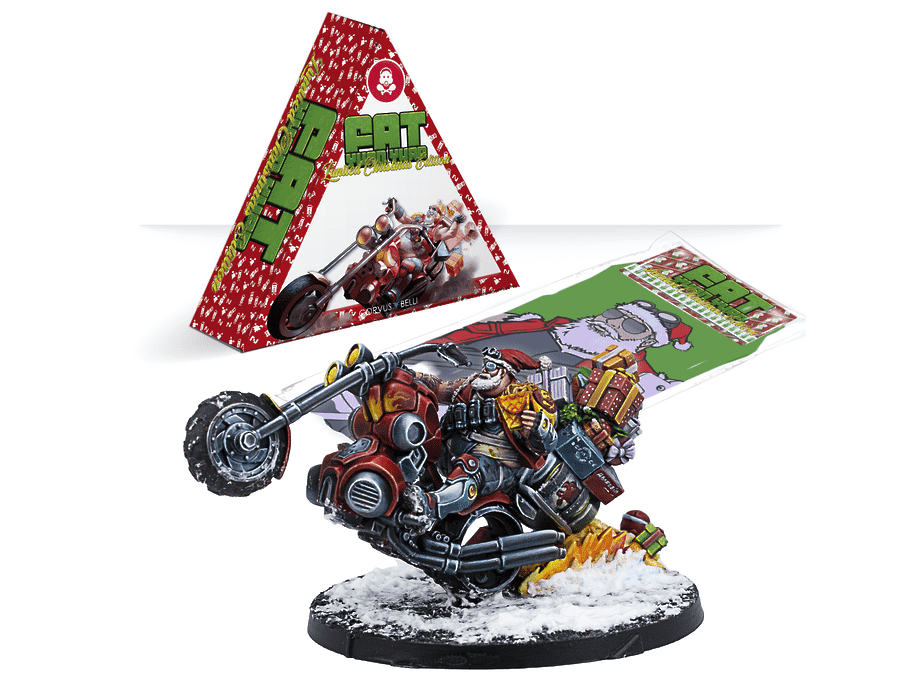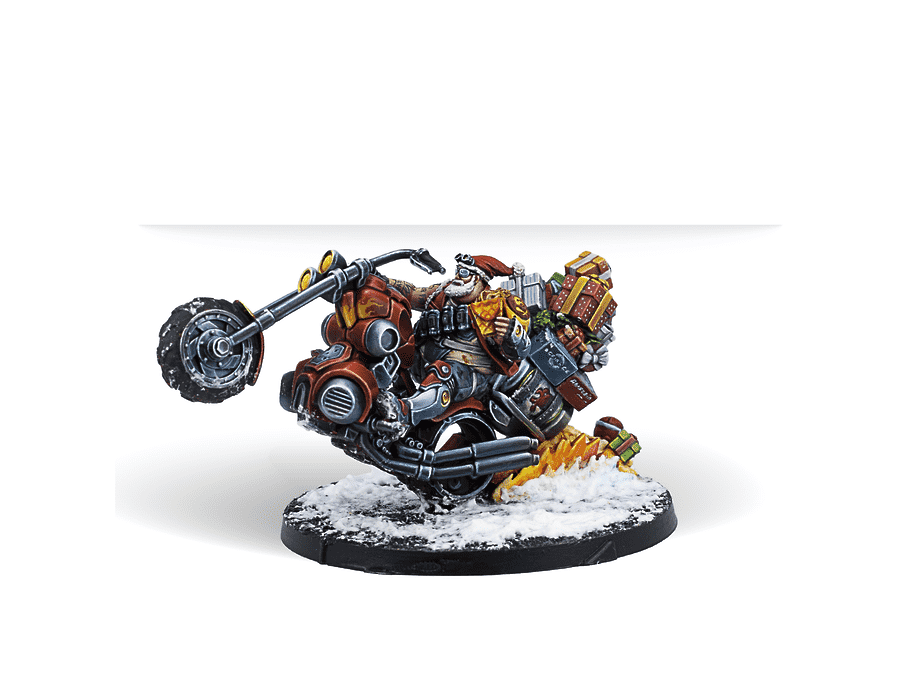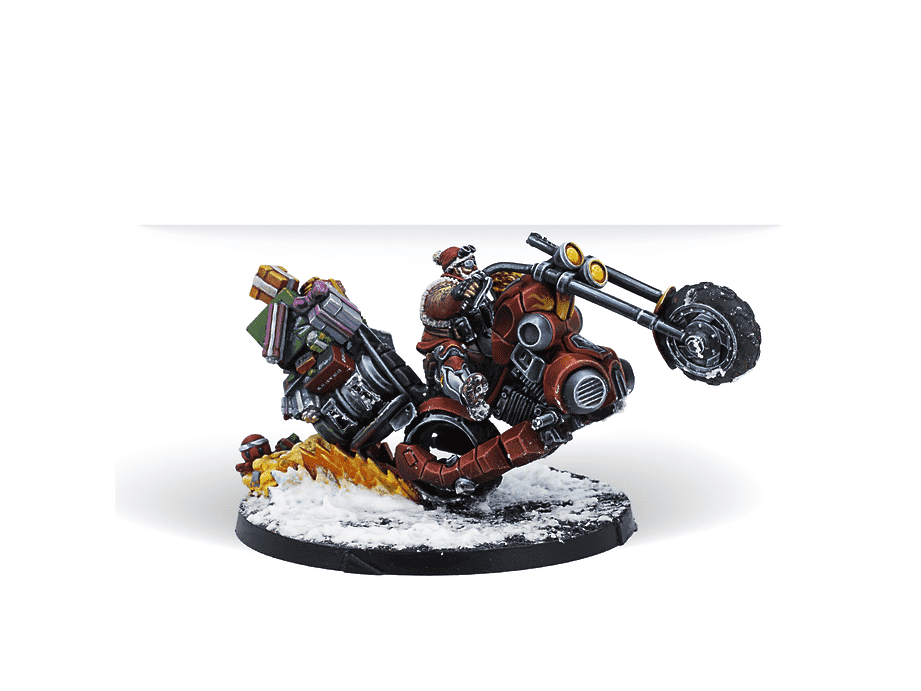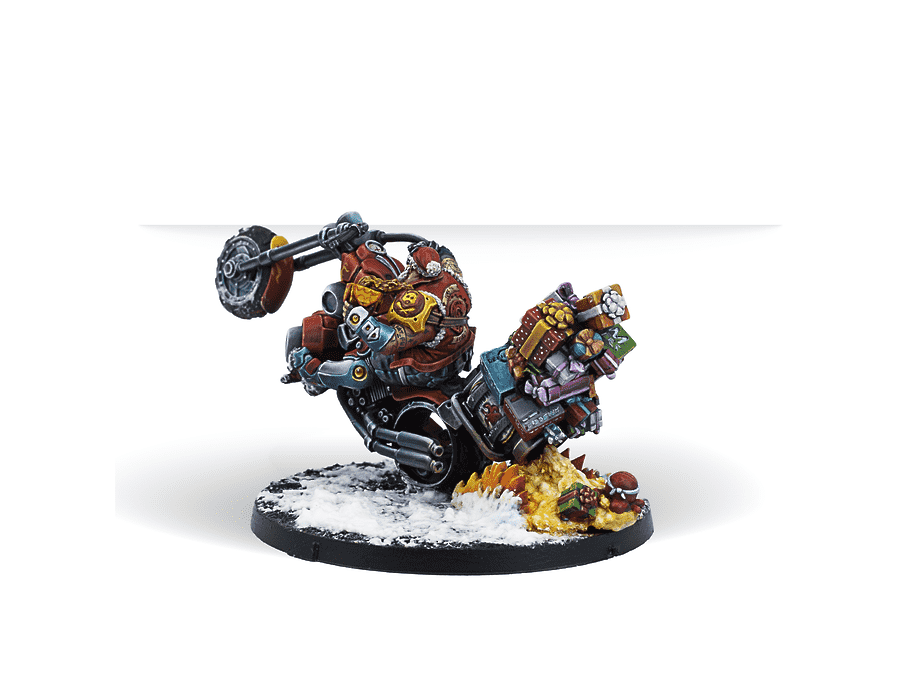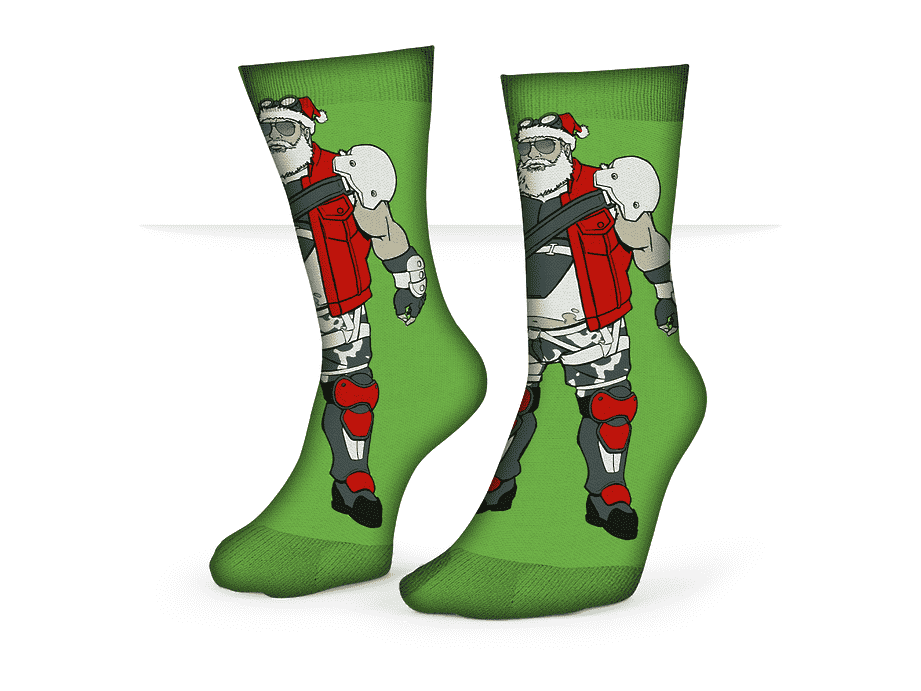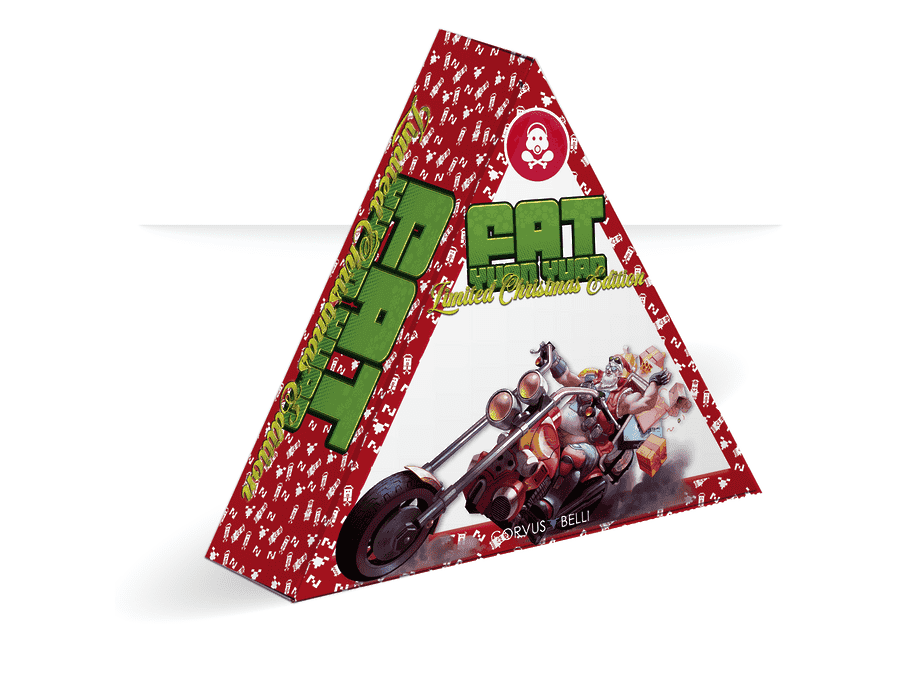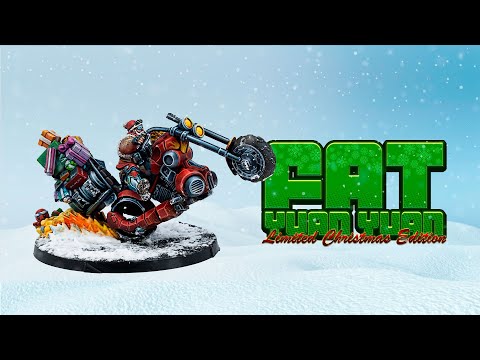 https://img.youtube.com/vi/g0mk1GADZ10/0.jpg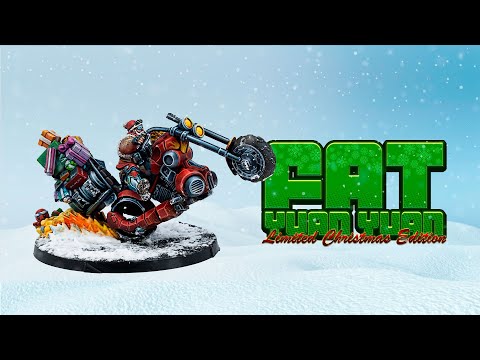 If you need any assistance, please contact us:
store@corvusbelli.com
Fat Yuan Yuan, Limited Christmas Edition
Brutal and devastating: we could define the Yuan Yuan pirates and mercenaries in those terms, but there is no Yuan Yuan more devastating than the Fat Yuan Yuan.
His fists are like frozen hams, his combat jumps more plummets than controlled descents that make the earth tremble as much as his deep guttural belches. Everyone knows somebody who reminds them of the Fat Yuan Yuan, but I can assure you that no one measures up to him. The Fat Yuan Yuan remains undefeated in all the arm wrestling and drinking competitions he has ever been in. He is a living legend from the confines of Human Edge to the worst dives of Castropol. If you find him in a shady bar washing down beer and eating snacks by the handful, or putting a street vendor's noodles to the test, maybe you can hire him… but you will regret it later.
This Christmas, the Fat Yuan Yuan is prepared to give out the worst gifts at full throttle on his powerful and noisy motorcycle. An impressive miniature with a lot of details. This Limited Christmas Edition contains the miniature of the Fat Yuan Yuan and a pair of Christmas socks. And you won't need to wash them, because Yuan Yuans firmly believe that "in the space, nobody can smell your socks." So, this is the perfect gift, according to our favorite mercenary.
Don't wait for Santa to leave it under the Christmas tree and don't miss out on this Limited Christmas Edition.
Material: 85% cotton, 10% nylon, 5% spandex.
Only size (39-45 Range of European sizes)
Composition
The miniatures of this product are made of metal.
The metal used is lead free, complying with Regulation (EC) No. 1907/2006 of the European Parliament and of the Council on the registration, evaluation, authorization and restriction of chemicals (REACH).

---
More Information
This product is not a toy.

Not intended for use of persons 14 years of age or younger.

The miniatures included in our products are supplied without paint and non-assembled.
Actual components may vary from those shown.
---
2 reviews
Aikanaro2014
The sculpt is amazing, the socks are amazing, what is really really not amazing is that it requires an advanced level of skill to put it together right without large gaps. Fitting the Yuan Yuan to the bike seat and align the right arm with the handle bar is not easy at all!.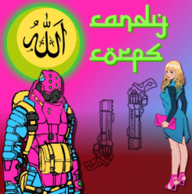 Camarones
Let me start by saying that I ABSOLUTELY LOVE the fat yuan yuan. He encapsulates the epitome of my enjoyment of this game. My god, what a cool cat. That being said, this model does not fit together in the least. It has been the most difficult metal model I've ever assembled, requiring a minimum of three pins to stay together. The feet do not reach the pegs and have a gap of more than 4mm when the rider is in place. Do not buy this model unless you're a VERY experienced model builder.