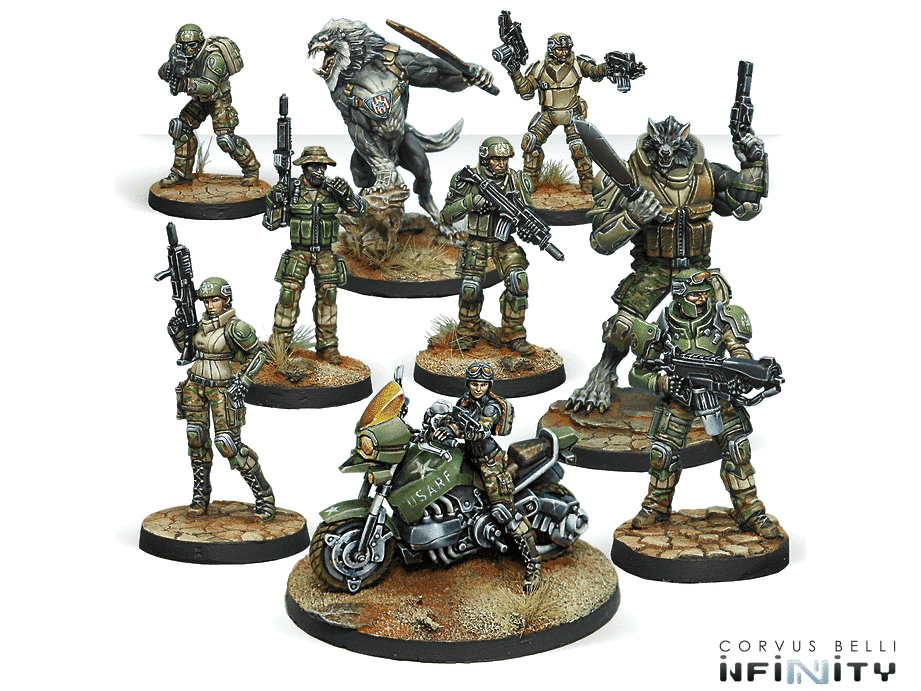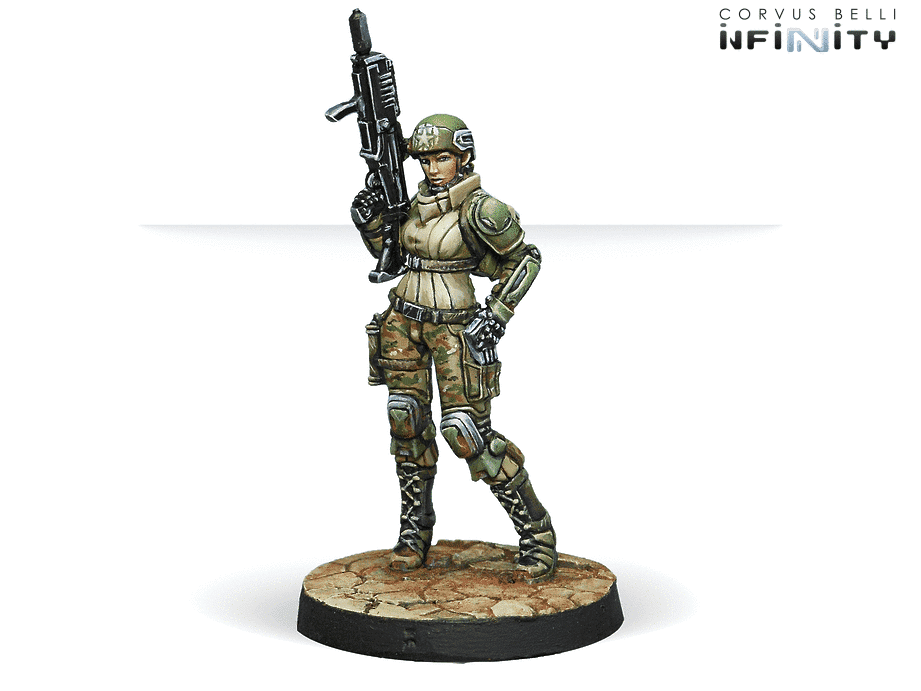 GRUNT Rifle
GRUNT Rifle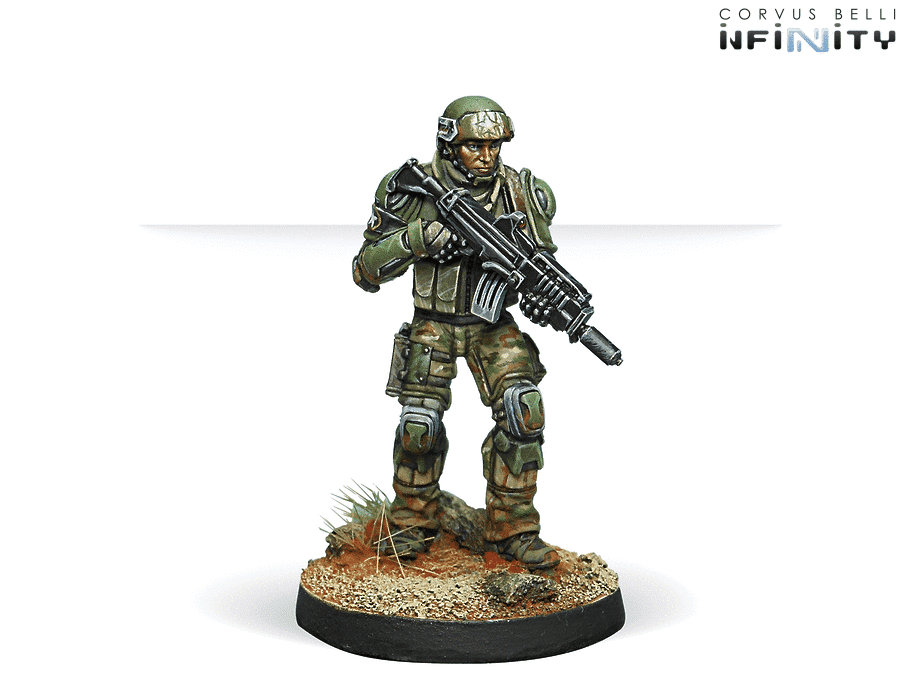 GRUNT Rifle
GRUNT Rifle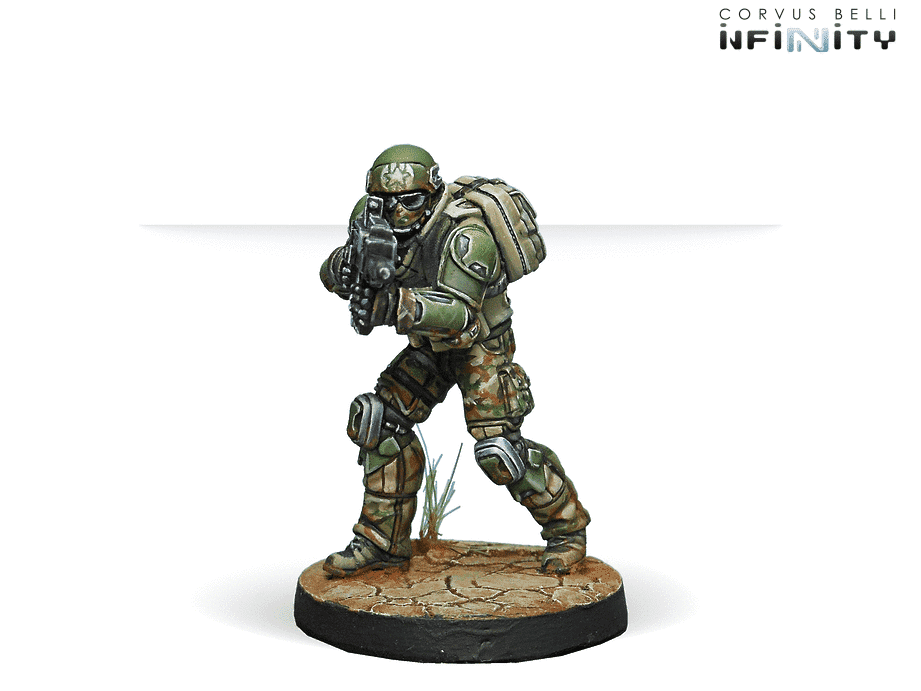 GRUNT Rifle
GRUNT Rifle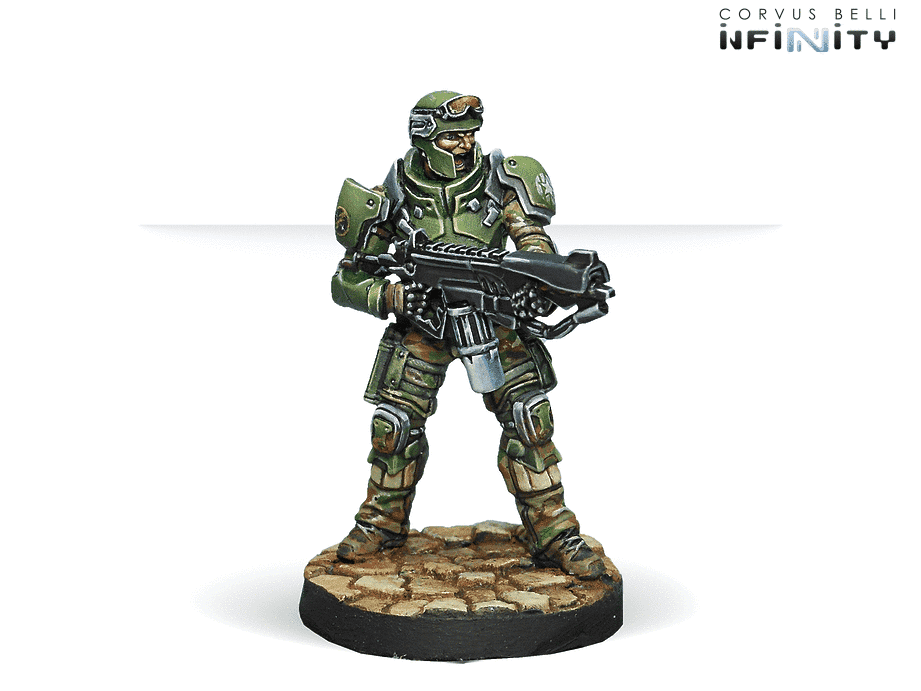 MARAUDER Heavy Flamethrower
MARAUDER Heavy Flamethrower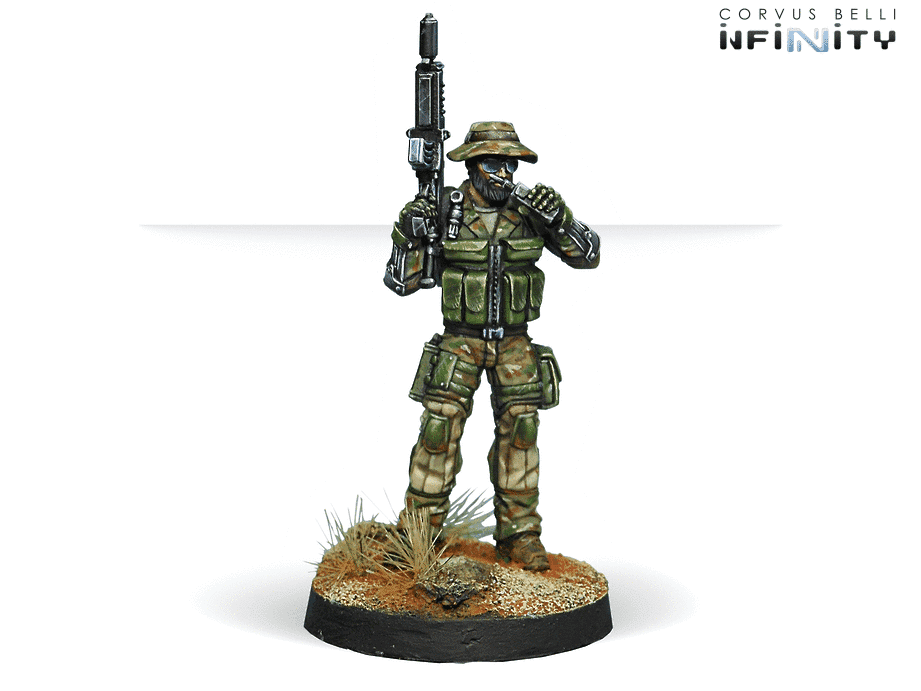 FOXTROT Rifle
FOXTROT Rifle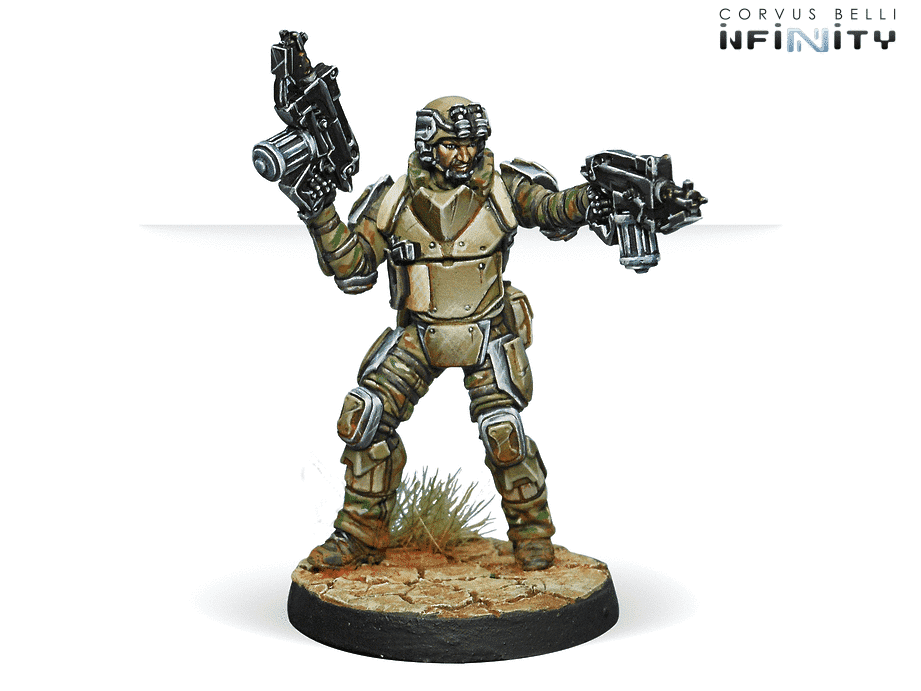 MINUTEMAN Light Flamethrower
MINUTEMAN Light Flamethrower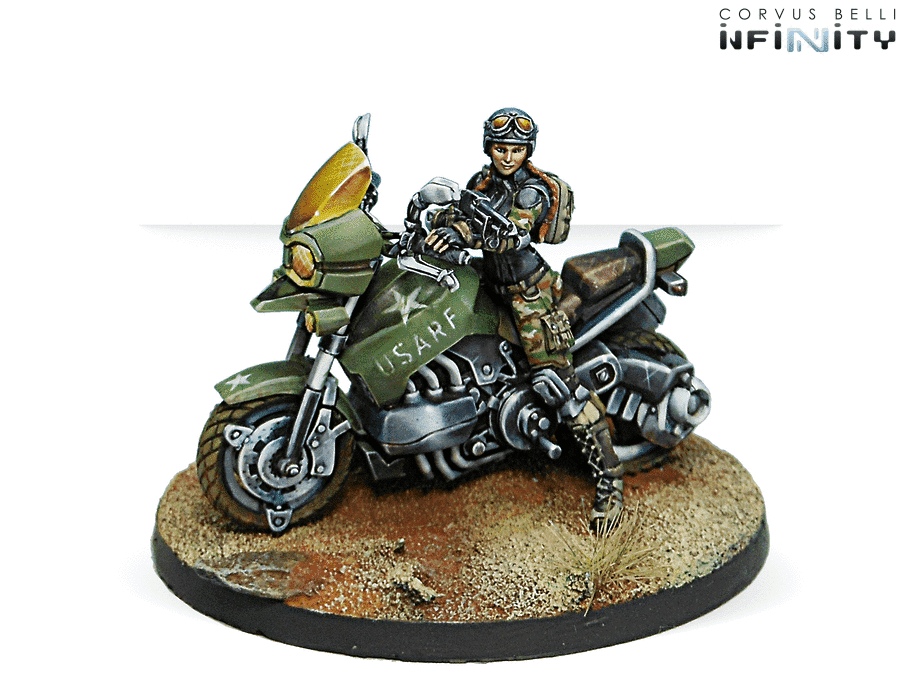 MAVERICK Boarding Shotgun
MAVERICK Boarding Shotgun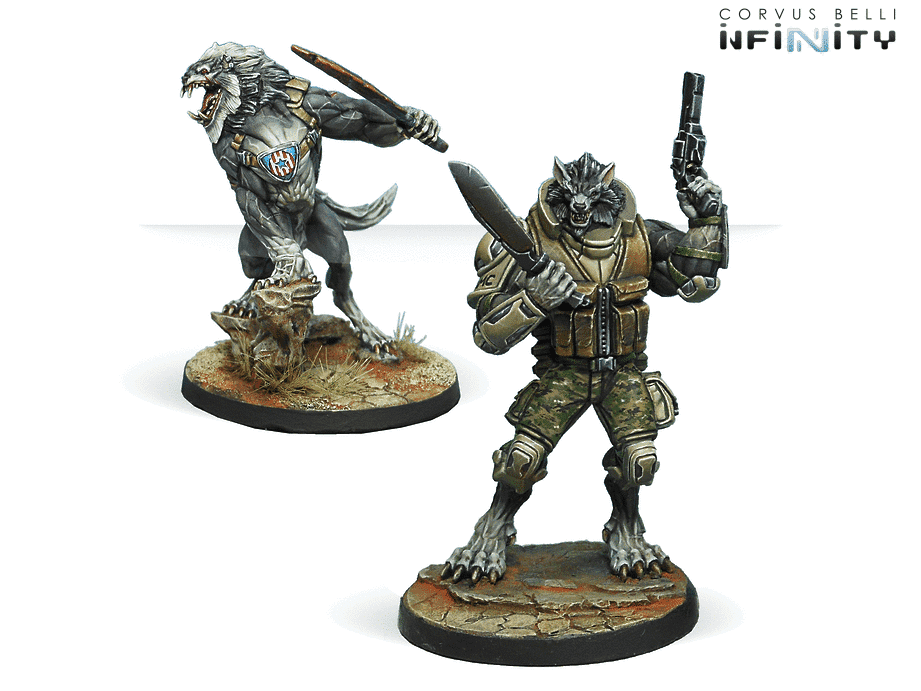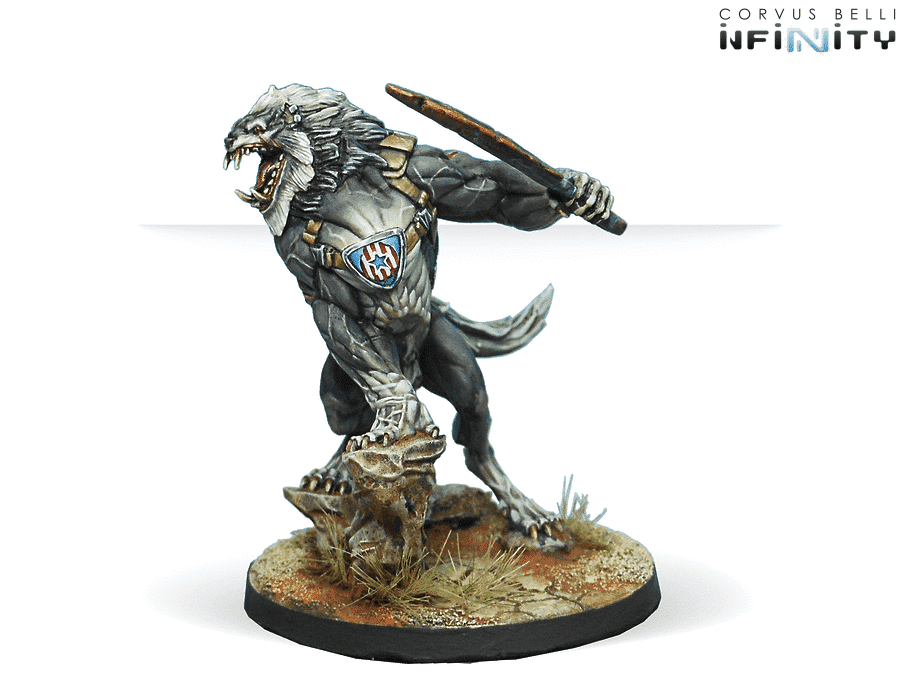 K-9 ANTIPODE AP CC Weapon
K-9 ANTIPODE AP CC Weapon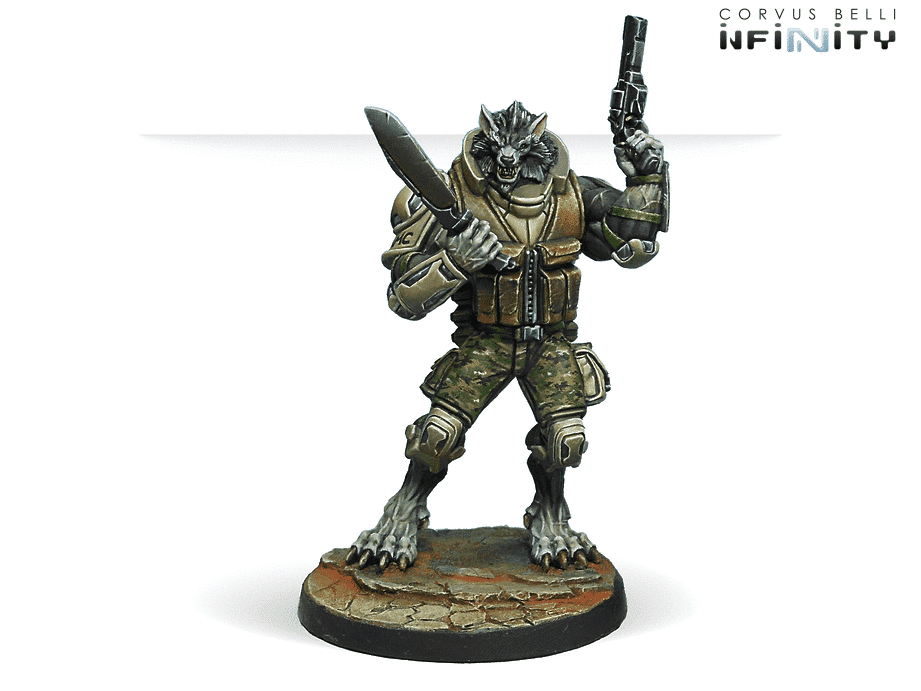 DEVIL DOG Smoke Grenades
DEVIL DOG Smoke Grenades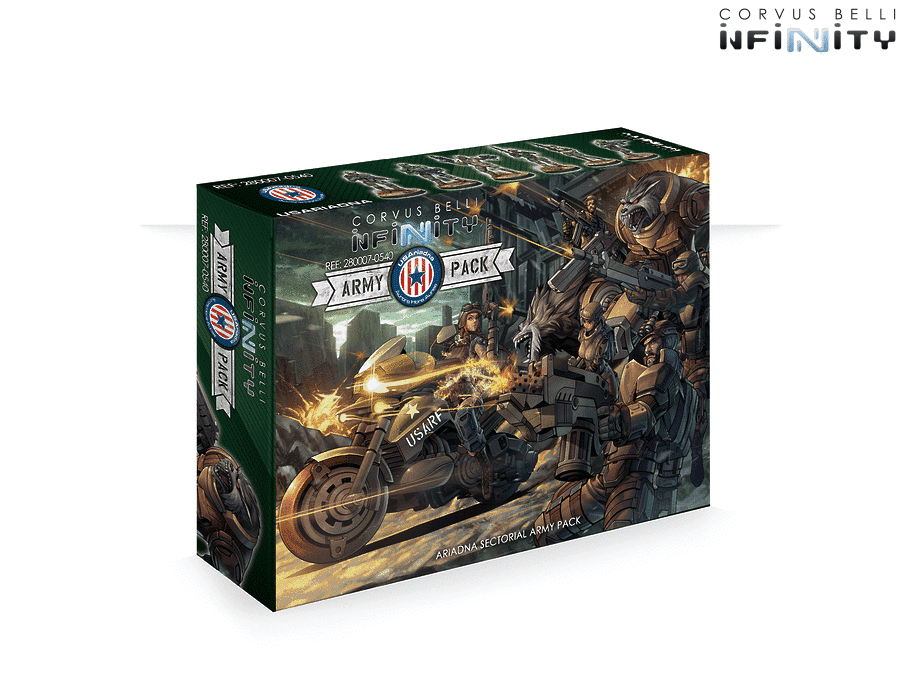 USAriadna Army Pack
94,95 €
3
people recently viewed this product
Una caja con 9 miniaturas pertenecientes a un Ejército Sectorial nuevo para Ariadna, un manual introductorio, escenografía, dados& ¡todo lo necesario para comenzar con Infinity o para ampliar tu colección!
Los jugadores encontrarán 3 misiones totalmente nuevas y preparadas para jugar, además del trasfondo de todas las unidades incluidas en este Army Pack.
Contiene, además, una breve guía del universo Infinity y consejos acerca de cómo profundizar más en él. El USAriadna Army Pack contiene un Starter Pack completamente nuevo, una caja del Devil Dogs Team, con una tropa tipo Dog-Warrior y un Antípoda, una nueva unidad para USAriadna. Y además, incluye una miniatura exclusiva, una Maverick con Escopeta de Abordaje, una motorista que sólo estará disponible en este Army Pack.
Un total de 9 miniaturas de metal de gran calidad de esculpido y detalle. Y para completar la experiencia de juego, el Army Pack incluye escenografía de cartón lista para jugar (4 edificios y 6 contenedores), una superficie de juego, 3 dados de 20 caras de USAriadna, Marcadores, Plantillas y una regla de medición. ¡Todo lo necesario para empezar a jugar!
---
Caja contains:
1x Marauder

(Heavy Flamethrower)

1x Devil Dog

(Smoke Grenades)

1x K-9 Antipode

(AP CC Weapon)

1x Maverick

(Boarding Shotgun)

1x Minuteman

(Light Flamethrower)
Tablero juego (Papel)
3x Dados Ariadna
Escenografía
Regla
Marcadores
Plantillas
Composition
The miniatures of this product are made of metal.
The metal used is lead free, complying with Regulation (EC) No. 1907/2006 of the European Parliament and of the Council on the registration, evaluation, authorization and restriction of chemicals (REACH).
---
More Information
This product is not a toy. Not intended for use of persons 14 years of age or younger.
The miniatures included in our products are supplied without paint and non-assembled.
Actual components may vary from those shown.
People Who Viewed This Also Viewed