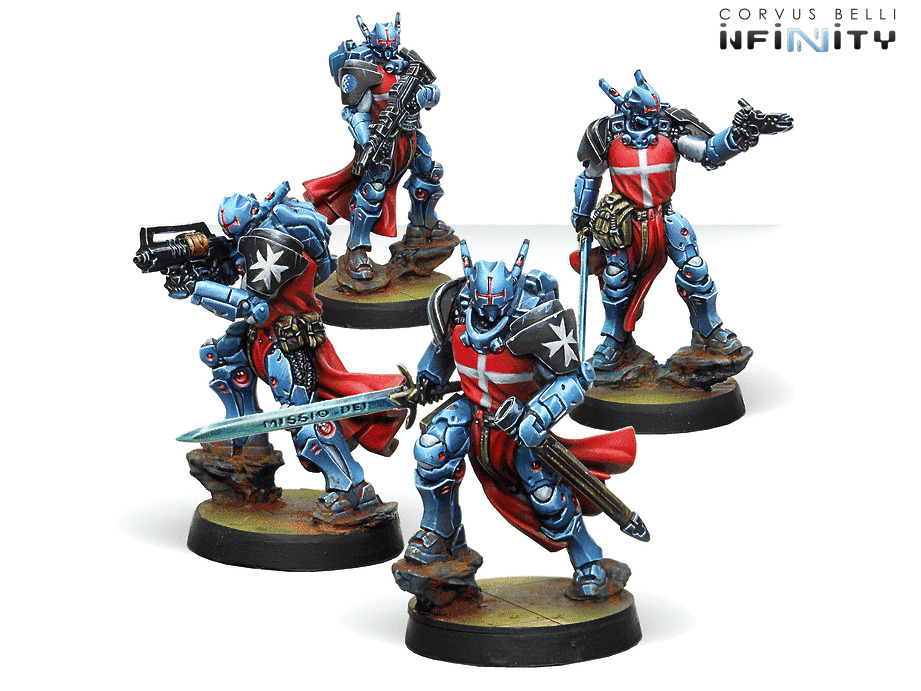 Knights Hospitaller
Knights Hospitaller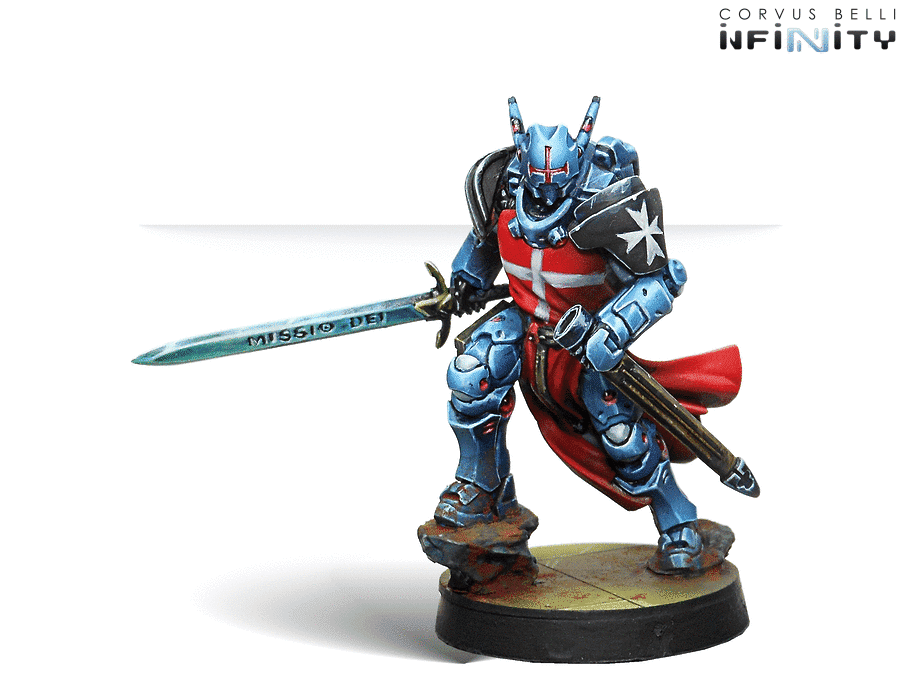 KNIGHT HOSPITALLER DA CC Weapon
KNIGHT HOSPITALLER DA CC Weapon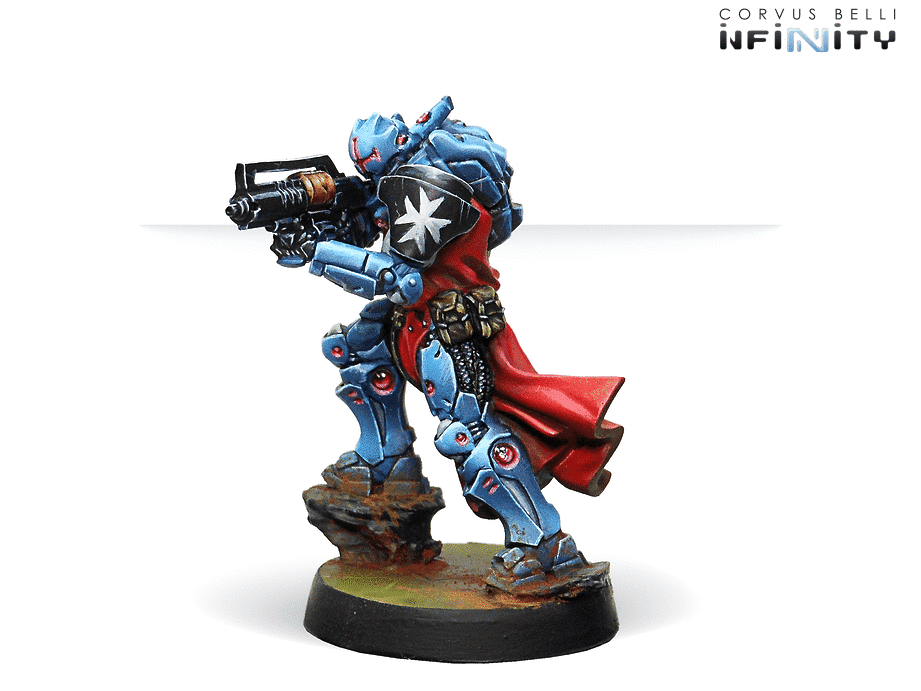 KNIGHT HOSPITALLER Heavy Machine Gun
KNIGHT HOSPITALLER Heavy Machine Gun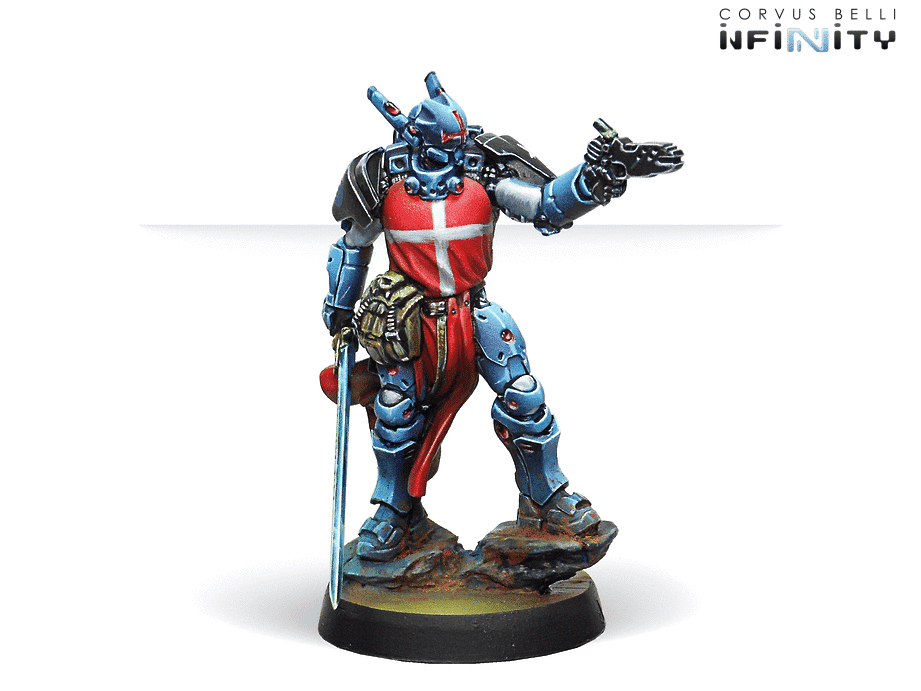 KNIGHT HOSPITALLER Doctor
KNIGHT HOSPITALLER Doctor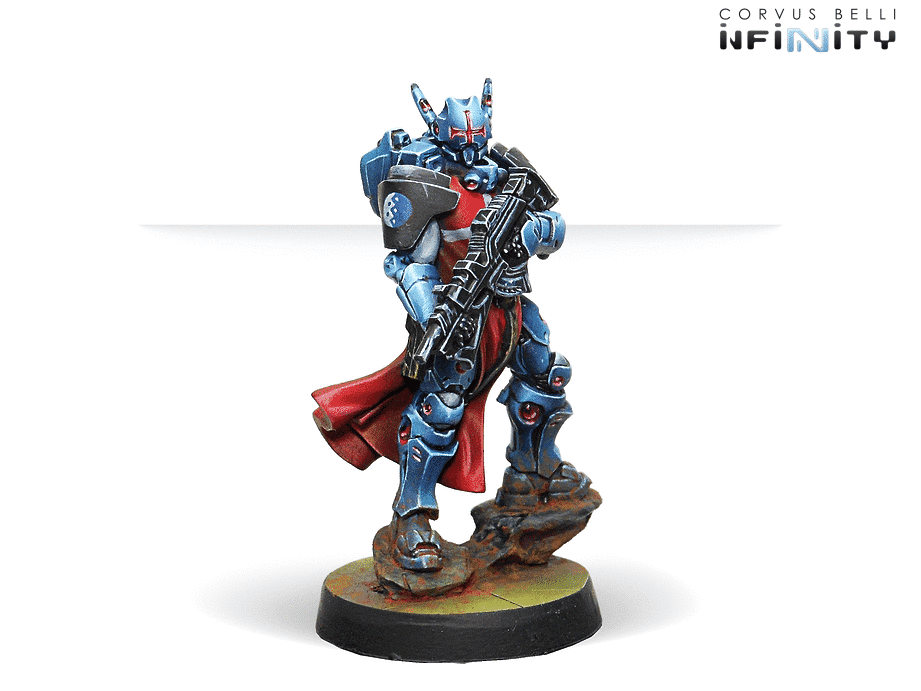 KNIGHT HOSPITALLER Boarding Shotgun
KNIGHT HOSPITALLER Boarding Shotgun
Knights Hospitaller
37,95 €
Esta caja incluye cuatro miniaturas. El complemento perfecto para el Action Pack del Ejército Sectorial de Órdenes Militares e imprescindible para formar un Fireteam de Hospitalarios
---
Caja contains:
1x Knight Hospitaller

(Heavy Machine Gun)

1x Knight Hospitaller

(DA CC Weapon)

1x Knight Hospitaller

(Boarding Shotgun)

1x Knight Hospitaller Doctor
"Tuitio Fidei et Obsequium Pauperum" (Defensa de la Fe y asistencia a los pobres), divisa histórica de la Orden del Hospital.
"Missio Dei" (Misión de Dios) nueva divisa de la Orden del Hospital de San Juan de Skovorodino.
El Hospital es la Orden Religiosa Militar más poderosa e influyente de PanOceanía, con base en el impresionante monasterio-fortaleza de Skovorodino, situado en el inhóspito planeta Svalarheima. Los caballeros hospitalarios son monjes guerreros con doble rango religioso-militar (Hermano-Suboficial, Padre-Oficial, Gran Maestre-Brigadier). Encerrados en el monasterio, dedican su tiempo a rezar y pulir sus aptitudes marciales. Se caracterizan por su fervor religioso que los hace tan imparables como temibles en la batalla. Fieles a sus orígenes como protectores de los peregrinos enfermos, se han especializado en misiones de rescate de alto riesgo. Los Caballeros Hospitalarios son guerreros autorizados por Su Santidad el Papa y uno de los pilares de las fuerzas militares panoceánicas en el siempre conflictivo Svalarheima. Cruzados por la fe y la nación, saben que su misión es estar siempre preparados para cuando el deber los reclame, que será siempre en la hora más oscura. Los Caballeros Hospitalarios son conscientes de que su vocación es un instrumento de salvación, apartándose de los estrechos y mezquinos propósitos egoístas de búsqueda de fama terrenal, y poniendo todo su valor y capacidad de sacrificio al servicio de PanOceanía, la Iglesia y sus compañeros.
Composition
The miniatures of this product are made of metal.
The metal used is lead free, complying with Regulation (EC) No. 1907/2006 of the European Parliament and of the Council on the registration, evaluation, authorization and restriction of chemicals (REACH).
---
More Information
This product is not a toy. Not intended for use of persons 14 years of age or younger.
The miniatures included in our products are supplied without paint and non-assembled.
Actual components may vary from those shown.
People Who Viewed This Also Viewed