Zonds Remotes Pack
32,95 €
Available to purchase online
---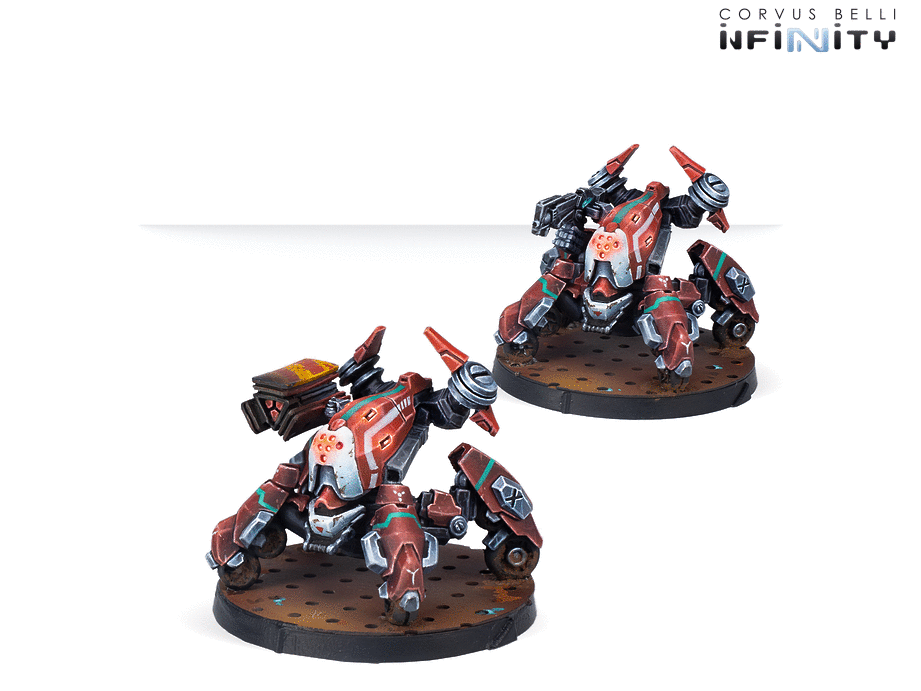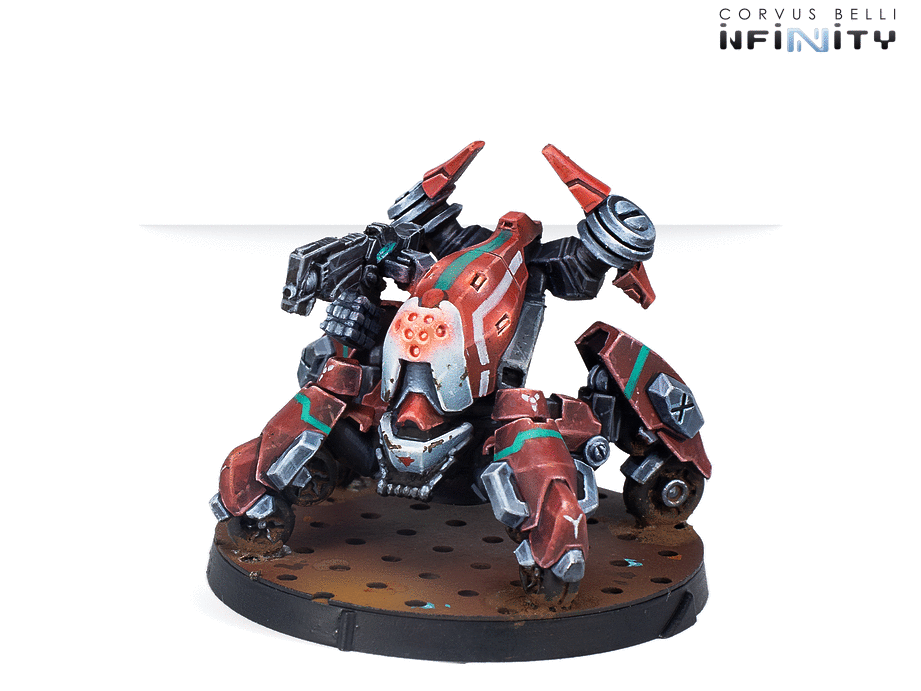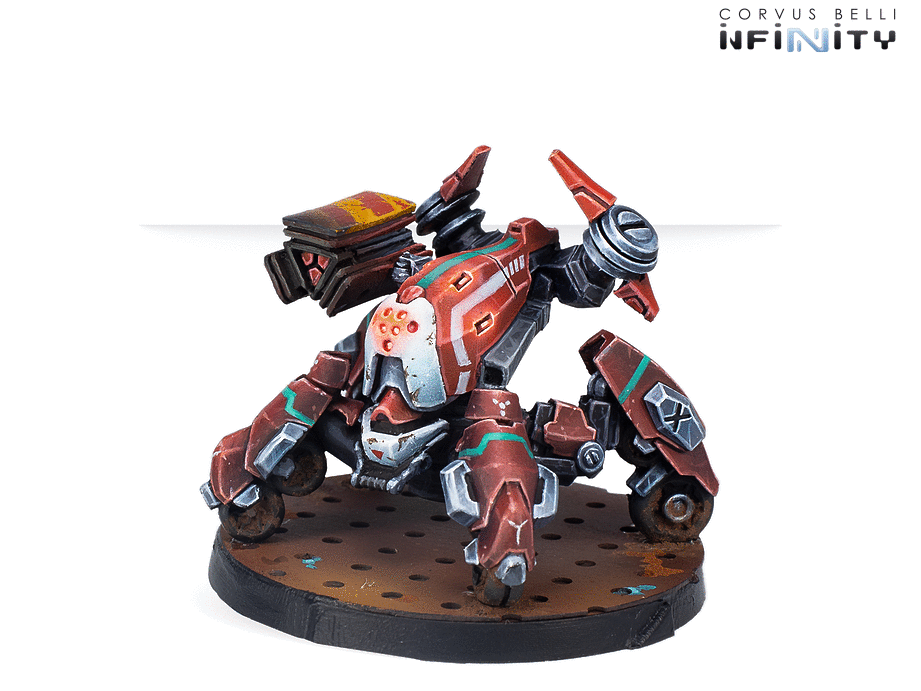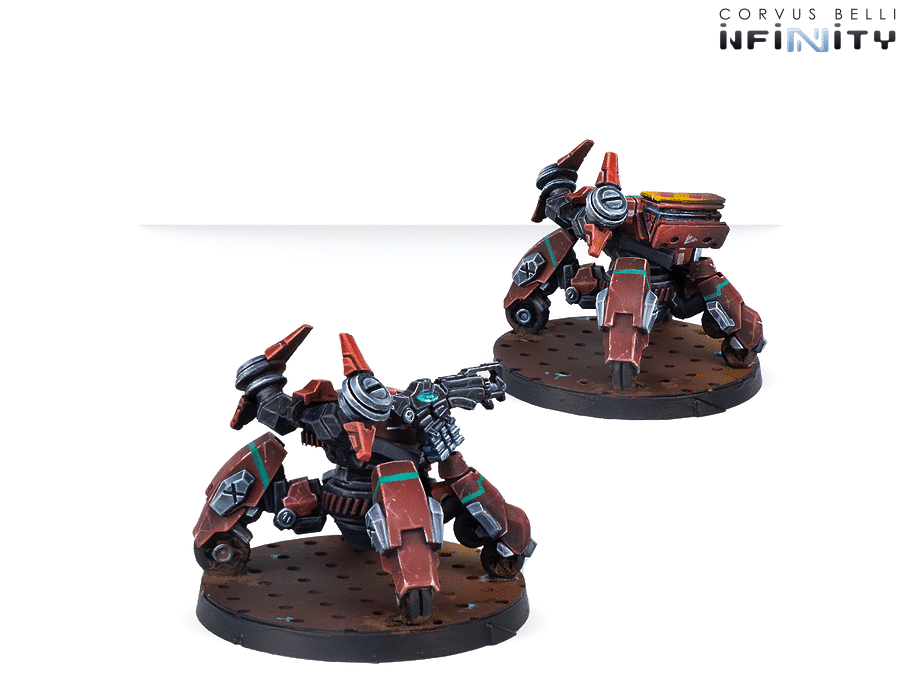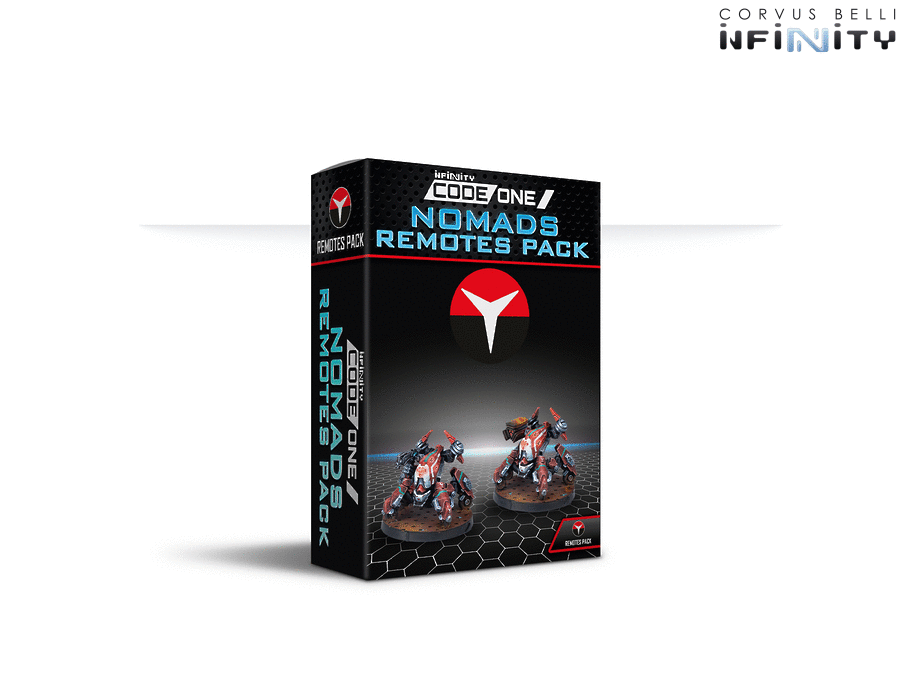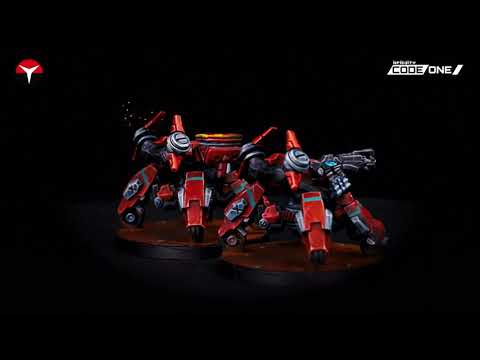 https://img.youtube.com/vi/BDr02qoT_9I/0.jpg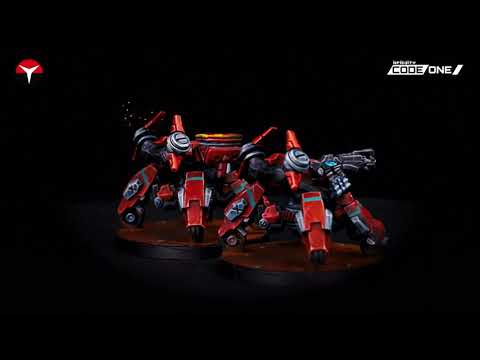 If you need any assistance, please contact us:
store@corvusbelli.com
Zonds Remotes Pack
La Fuerza Militar Nómada tiene una larga tradición en el uso de Remotos. En Corregidor son frecuentes en labores de mantenimiento de la nave y en trabajo EVA. Para Bakunin, los Remotos son un elemento de experimentación y desarrollo de interfaces y sistemas, a los que luego se les podrían encontrar otras aplicaciones, tanto bélicas como comerciales. En Tunguska son muy apreciados como elemento de apoyo por su comunidad de hackers y crackers
Esta caja incluye dos miniaturas de termoplástico inyectado: Dos ZondBots Remotes con diferentes complementos de armamento o equipo que les permiten adaptarse perfectamente a tus necesidades de juego. La mejor manera de dotar de versatilidad a tu fuerza de Nómadas de la caja de Operation Crimson Stone

Recommended Product for Infinity CodeOne
Composition
The miniatures in this product are made of thermoplastic.

---
More Information
This product is not a toy.

Not intended for use of persons 14 years of age or younger.

The miniatures included in our products are supplied without paint and non-assembled.
Actual components may vary from those shown.
---
4 reviews
Galimar
El primer modelo termoplástico que obtuve de Corvus Belli. Hasta ahora, son de tan alta calidad como los de metal en términos de detalle. Mis dos controles remotos no tenían ningún defecto visible, lo que me dice que tengo suerte o que han perfeccionado su técnica desde los modelos de demostración de Sputniks. Echaré de menos el peso del metal, pero es un poco más fácil trabajar con esto, y es una buena opción para mantener los precios como están con el precio cada vez mayor del estaño, del que está hecho la mayor parte del metal blanco.
( Translated from Inglés)
Markdark
La calidad es muy decente, las rebabas de pvc se quitan muy fácil, los detalles están muy bien marcados aunque en este aspecto se podría mejorar pero en general un producto con buena calidad.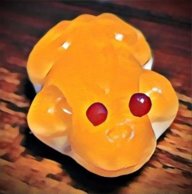 Tristan228
Un producto sólido en general. El nuevo material de poliamida es mucho más fácil de trabajar que el metal habitual, mientras que es de calidad similar en términos de formas y detalles en comparación con el metal. La apariencia general es agradable, aunque un poco aburrida, me gustaría que las antenas de la popa de los controles remotos fueran piezas de dos partes para alinearlas individualmente.
( Translated from Inglés)
LDarong1
Si pensabas que la calidad del Vostok era preocupante, no son mucho mejores. Pequeñas pieles en trozos pequeños que son difíciles de quitar y partes derretidas en algunos lugares. Sigue siendo útil pero no tiene la misma calidad que el metal.
( Translated from Inglés)