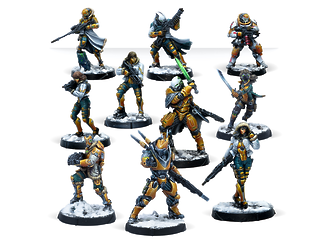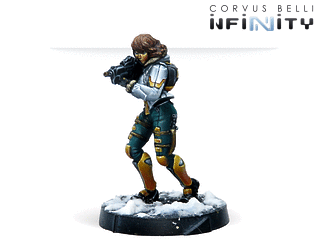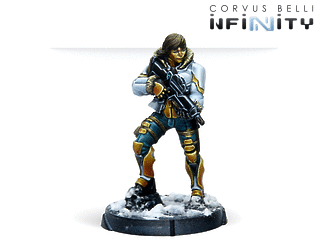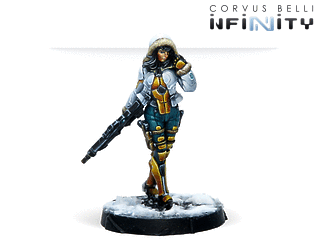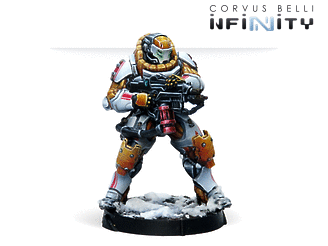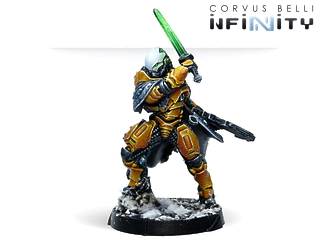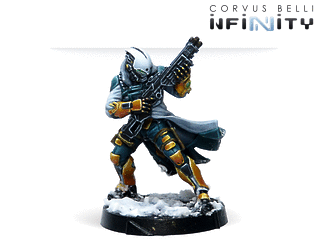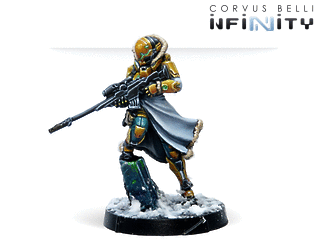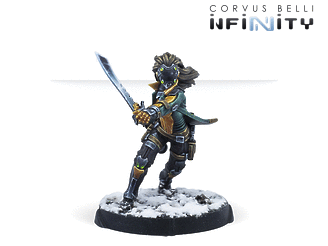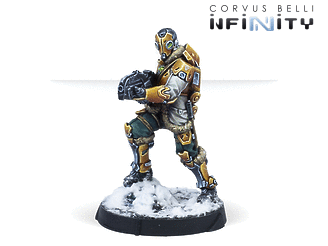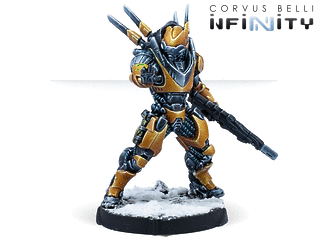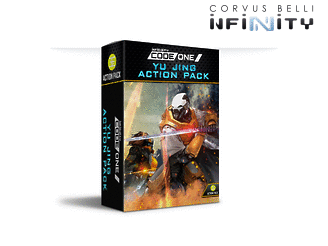 Yu Jing Action Pack
84,95 €
Yu Jing Action Pack
Yu Jing (léase Yu Ching) ha comprometido todos sus esfuerzos en la carrera por el liderato de los destinos de la Esfera Humana. Yu Jing es la segunda nación en importancia de toda la Esfera y sabe que está predestinada a alcanzar la primacía, por lo que luchará, intrigará, comprará y seducirá con tal de conquistar su objetivo.
Aunando la tradición, su pasado, con las ventajas de la tecnología del presente, Yu Jing ha forjado una sólida economía y un poderoso ejército. Ya sea mediante la intriga o la fuerza, el destino de Yu Jing es llegar a ser la potencia dominante en la Esfera.
La caja perfecta para empezar a jugar y tu colección de Yu Jing.
Buy together


What do you get when you buy Yu Jing Action Pack?
3x ZHANSHI

(Combi Rifle)

1x HÙNDÙN

(MULTI Sniper Rifle)

1x JUJAK

(Combi Rifle, Heavy Flamethrower)

1x DÀOFĚI

(Spitfire)

1x GŬILÁNG

(Antipersonnel Mines, Boarding Shotgun)

1x SHÀNG JÍ Hacker
1x YĚ MĀO

(AP Spitfire)

1x JING QO
The miniatures of this product are made of metal.
The metal used is lead free, complying with Regulation (EC) No. 1907/2006 of the European Parliament and of the Council on the registration, evaluation, authorization and restriction of chemicals (REACH).
This product is not a toy.

Not intended for use of persons 14 years of age or younger.

The miniatures included in our products are supplied without paint and non-assembled.
Actual components may vary from those shown.
Product created by

Corvus Belli
---