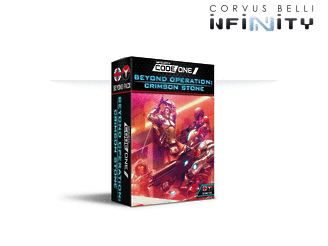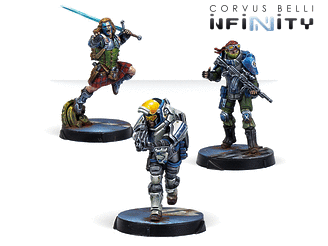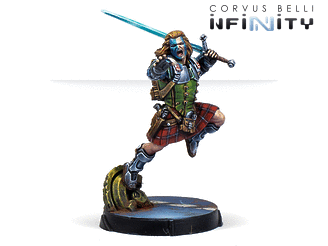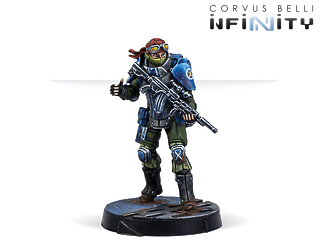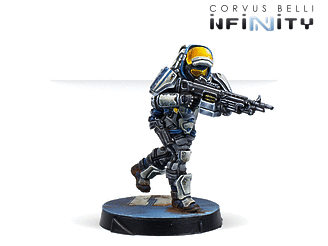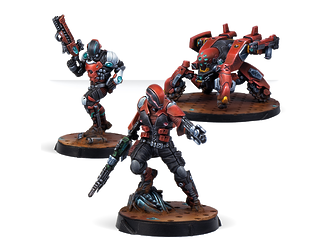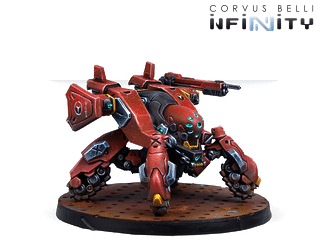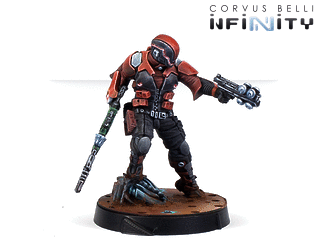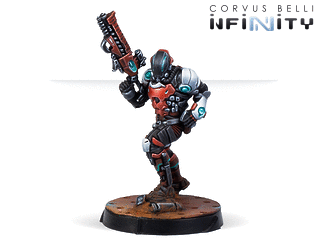 Beyond Operation Crimson Stone
52,95 €
Beyond Crimson Stone
El complemento perfecto para el Operation Crimson Stone. En el borde exterior del anillo Brisingamen, Kosmoflot de Ariadna y el Mando Jurisdiccional de Corregidor de Nómadas combaten para hacerse con el control y la explotación de un asteroide.
Esta caja incluye seis miniaturas: Para el ejército Nómada: Un Tomcat Ingeniero con Fusil MULTI y Escopeta Ligera, un Wildcat con Spitfire y un Vostok con Mk12. Para el ejército de Ariadna: Un Kosmosoldat con Ametralladora AP, un Scot Guard con Fusil de Precisión y William Wallace, el héroe de Ariadna.
El Vostok incluido en esta caja es una miniatura de plástico de la nueva gama de plástico de Corvus Belli.
Buy together


What do you get when you buy Beyond Operation Crimson Stone?
1x TOMCAT Engineer

(Light Shotgun, MULTI Rifle)

1x WILDCAT

(Spitfire)

1x VOSTOK

(Mk12)

1x KOSMOSOLDAT

(AP Heavy Machine Gun)

1x SCOT

(Shock Marksman Rifle)

1x WALLACE
Some of the miniatures in this product are made of thermoplastic. See description for more information.
The metal used is lead free, complying with Regulation (EC) No. 1907/2006 of the European Parliament and of the Council on the registration, evaluation, authorization and restriction of chemicals (REACH).
This product is not a toy.

Not intended for use of persons 14 years of age or younger.

The miniatures included in our products are supplied without paint and non-assembled.
Actual components may vary from those shown.
Product created by

Corvus Belli
---