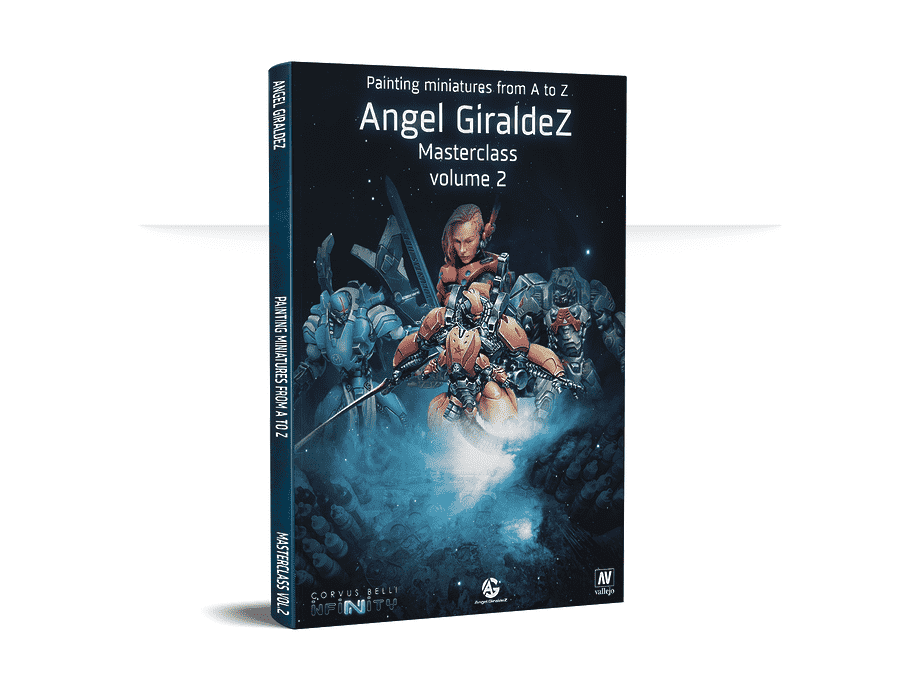 Painting Miniatures From A to Z, Angel Giraldez Masterclass Vol.2
Painting Miniatures From A to Z, Angel Giraldez Masterclass Vol.2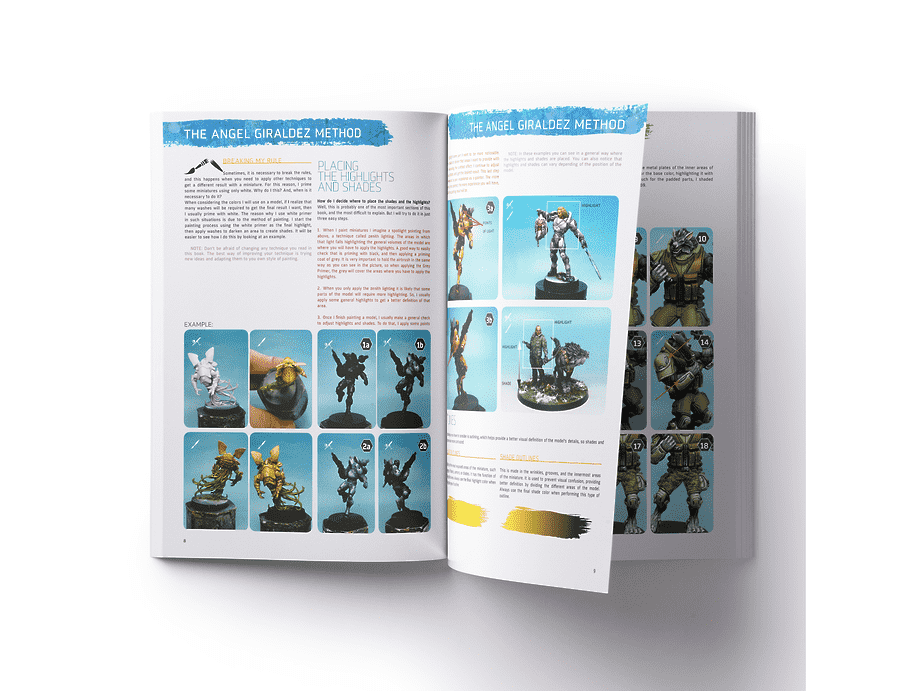 Painting Miniatures From A to Z, Angel Giraldez Masterclass Vol.2
Painting Miniatures From A to Z, Angel Giraldez Masterclass Vol.2
Ángel Giráldez Masterclass Vol.2
45,00 €
Ángel Giráldez Masterclass Volume 2 es una guia de pintura que complementa al Masterclass Volumen 1.
En esta ocasión Ángel nos explica nuevas técnicas y trucos mediante cientos de fotos de proceso que ayudarán a los pintores a seguir mejorando en el pintado de las miniaturas. Este libro incluye en la sección masterclass como pintar todos los ejércitos de Infinity, donde además conocerás todos los colores que Angel usa cuando pinta las miniaturas oficiales de Corvus Belli.
Si eres un fan del universo de Infinity o eres un pintor con ganas de aprender, el Volumen 2 te ayudara a conseguirlo. Coge tus pinceles y pinturas, y disfruta con Ángel en esta nueva etapa del mundo del pintado de miniaturas.
---
Libro a todo color
Número de páginas: 152
A4 – Tapa blanda.
---
More Information
This product is not a toy. Not intended for use of persons 14 years of age or younger.
Actual components may vary from those shown.
People Who Viewed This Also Viewed