Daedalus' Fall
49,95 €
Available to purchase online
---
If you need any assistance, please contact us:
store@corvusbelli.com
Daedalus' Fall
¡Auge y caída de los Tohaa! Hace años, los Tohaa llegaron a Paradiso con el propósito de ayudar a la humanidad a combatir al Ejército Combinado, pero también con una agenda oculta. El Triunvirato, un gobierno en la sombra de los Tohaa, está llevando a cabo una guerra sucia contra la IE en la que Paradiso y la Humanidad no son más que meros peones. Ahora, el Portal de Dédalo, que comunica la Esfera Humana con los sistemas Tohaa, ha volado por los aires, dejando a los Tohaa de Paradiso varados en la Esfera Humana y desconectados de su hogar. Libre de injerencias, el Triunvirato ha creado Spiral Corps, una compañía mercenaria mixta que le sirve de tapadera para operar en la Esfera Humana con total libertad y culminar así sus planes.
Daedalus' Fall incluye no sólo las Reglas de Campaña de Infinity, también dos campañas narrativas: La Encrucijada de Paradiso y La Caída de Dédalo. Un total de dieciocho escenarios narrativos que te permitirán recrear los eventos de la historia pasada y presente del Universo Infinity en Paradiso.
Además, este libro incluye información y trasfondo sobre nuevos Ejércitos Sectoriales de Infinity para Nómadas, Haqqislam, Ejército Combinado y NA2, con nuevos ejércitos mercenarios como Spiral Corps, la Compañía Extranjera y la Compañía Dahshat. ¡Únete a ellos y forma parte de la historia de Infinity!
Libro a todo color.
Número de páginas: 221
A4 – Tapa dura.
---
More Information
This product is not a toy.

Not intended for use of persons 14 years of age or younger.

Actual components may vary from those shown.
---
1 review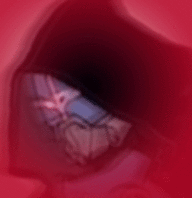 Luisjoey
Es bueno tener la pelusa del juego ya que es genial y también la forma de hacer campamentos narrativos en eventos infinitos, también una escalada a tu ejército y las reglas de operaciones especiales actualizadas. ¡Nada que perder! especialmente si obtienes el luchador en miniatura promo.
( Translated from Inglés)