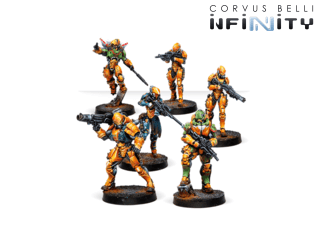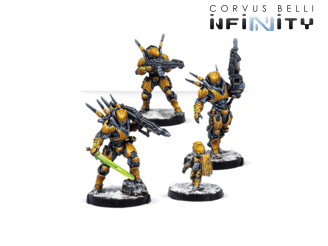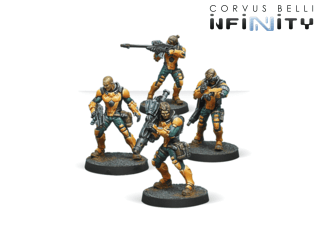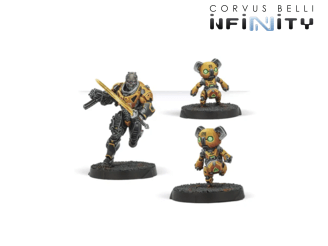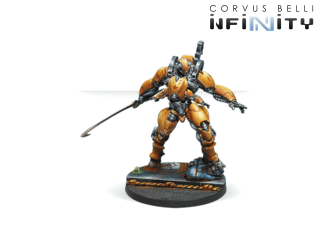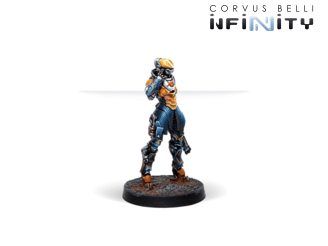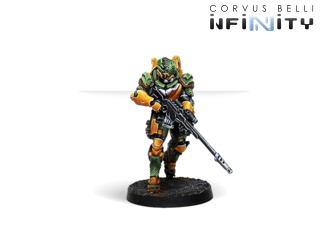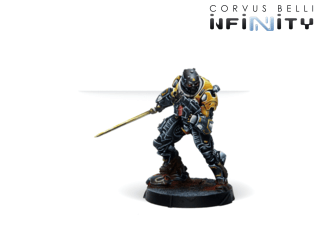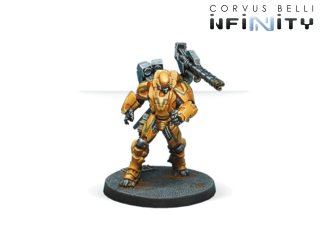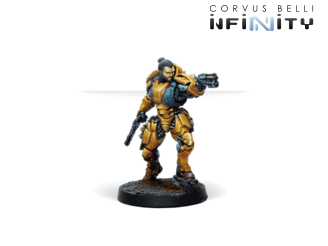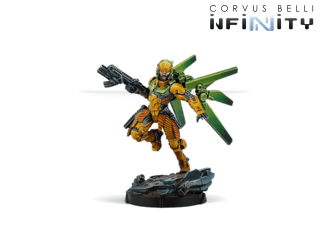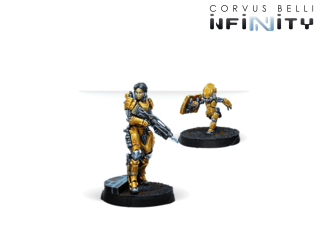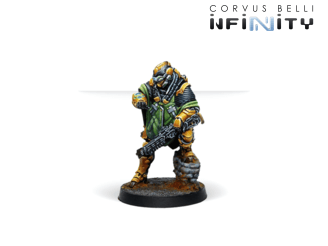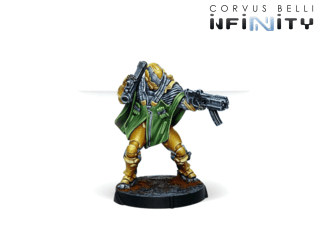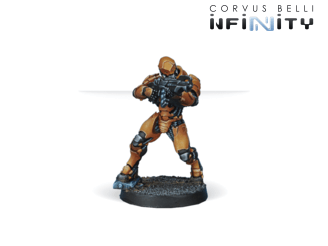 Invincibles Bundle
€376.25
Invincibles Bundle
Welcome to the exciting world of Yu Jing, Invincibles!
Now in our official Infinity store, we have an exclusive offer for you: our spectacular Invincible bundle with a 25% discount! This is the perfect time to boost your army and dominate the battlefield.
29 impressive miniatures with a 25% discount only during JU Ying week.
The Invinicible Army Starter Pack included in the bundle gives you an impressive selection of miniatures:
3 ZÚYǑNG with different weapons for lethal versatility. A DĀOYĪNG Minelayer with a MULTI Sniper Rifle that allows you to eliminate targets from a distance. A LIÚ XĪNG Hacker for cybernetic control of the battlefield. A HǍIDÀO for battle with its Combi Rifle.
But that's not all, for completeness you will also get:
A set of

four Zhanshi

, with snipers, heavy machine guns, missile launchers and hackers to adapt to any situation.

The mighty

Gūijiă Squadron (TAG)

with a MULTI Heavy Machine Gun.

Fearsome

Húláng Shocktroopers

, backed up by

two CrazyKoalas.

The legendary

Léi Gōng

, Lord of Thunder. Star of Aristeia! and symbol of the Invincible Army, Léi Gōng is an icon of the StateEmpire that is a must have for your army. The deadly

Shang Ji Invincibles

consist of four devastating assets.

A fearless

Zhēnchá Hacker

, Yu Jing's quintessential Heavy Infantry troops. With a Hacking device that will allow you to defend yourself from enemy attacks.

The bundle includes another

Zhēnchá, this time with a Submachine Gun,

which will strengthen your tactical capabilities on the battlefield.

A deadly

Húláng

who fight like the warriors of yesteryear, terrorizing the enemy at the point of the sword in imposing hand-to-hand fights. The imposing

Tai Sheng

with his Breaker Combi Rifle.

Krit Kokram

represents an ideal Engineer profile to align with the

Invincible Army

.

A formidable

Hǎidào

with a MULTI Sniper Rifle.

A

Dāoyīng Hacker

with a Boarding Shotgun. Which will undoubtedly be an unpleasant surprise for the enemy either due to his tricks as a Hacker or at the end of a point-blank shot from his Boarding Shotgun taking advantage of his camouflage.

The devastating

Yān Huǒ Invincible

with his Hyper-Rapid Magnetic Cannon.

And finally, the versatile

Zúyong Invincibles

with Heavy Machine Guns.
This bundle is a unique opportunity to expand your army and deploy an unstoppable force on the battlefield. Don't let this incredible exclusive discount for Yu Jing week slip away! Join the Invincibles today!
Buy together


What do you get when you buy Invincibles Bundle?
This product is not a toy.

Not intended for use of persons 14 years of age or younger.

Actual components may vary from those shown.
Product created by

Corvus Belli
---