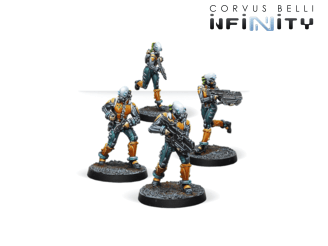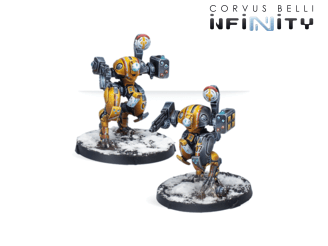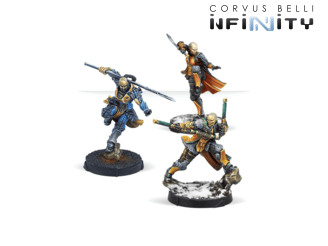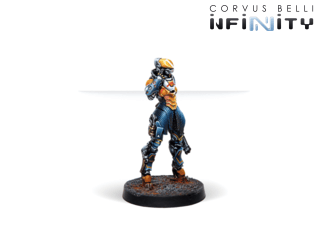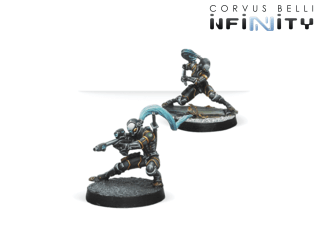 Yu Jing - Must Have Bundle
€145.75
Yu Jing - Must Have Bundle
Welcome to the Yu Jing Theme Week!
This week we are thrilled to present our exclusive, must have bundle: This bundle has been carefully created to meet the needs of rabid Infinity fans, offering a variety of miniatures that will complement your Yu Jing army. Best of all, you will save 25% when you purchase this ten miniature bundle... this week only!
This bundle contains the following boxes:
Kuang Shi
Discover the versatility and strength of the Kuang Shi with this sensational box set that includes four miniatures:
Two Kuang Shi with Chain Rifles, perfect for close range combat.

A Kuang Shi with Boarding Shotgun, ideal for hand-to-hand combat

A pistol-wielding Kuang Shi
Yaofang Long Yá
Prepare for unleash heavy fire with the Yaofang Long Yá box, which includes:
1x Lóng Yá with Panzerfaust and Submachine Gun

1x Lóng Yá with Heavy Shotgun and Panzerfaust
With these miniatures, you'll be able t to meet any challenger that is foolish enough to cross your path.
Shaolin Warrior Monks
The Shaolin Warrior Monks are masters of close combat, and this box gives you the opportunity to include them in your army with:
1x Shaolin with Shock CC Weapon

1x Shaolin with DA CC Weapon

1x Liang Kai, a spiritual leader to guide your warriors
Add martial arts masters with this impressive box - these essential warriors need to be on the battlefield!
Dāoyīng Operative Control Unit (Hacker)
Control is essential on the battlefield and the Dāoyīng Hacker with Boarding Shotgun will give you the technological advantage you need to lead your troops to victory.
Ninjas
Discretion and precision are the hallmarks of the Ninjas in Infinity. This bundle includes:
1x Ninja with MULTI Sniper Rifle

1x Ninja Hacker, expert in infiltration and sabotage
Don't miss your chance to add these extra deadly miniatures to your collection!
This Must Have Bundle is an exclusive offer for Yu Jing Theme Week.
Not only will you be strengthening your army, but you will also enjoy an incredible 25% discount. Don't miss this unique opportunity and purchase the Must Have Bundle today to level-up your Yu Jing army!
Buy together


Yu Jing - Must Have Bundle
What do you get when you buy Yu Jing - Must Have Bundle?
The bundle includes:
Kuang Shi Box includes four miniatures:
2x Kuang Shi with Chain Rifle
1x Kuang Shi with Boarding Shotgun, and
1x Kuang Shi with Pistol.
The Yaofang Long Ya Box contains:
1x LÓNG YÁ (Panzerfaust, Submachine Gun)
1x LÓNG YÁ (Heavy Shotgun, Panzerfaust)
The Shaolin Warrior Monks Box contains:
1x SHAOLIN (Shock CC Weapon)
1x SHAOLIN (DA CC Weapon)
1x LIANG KAI
The Ninjas Blister contains:
1x NINJA (MULTI Sniper Rifle)
1x NINJA Hacker
The Daoying Operative Control Unit (Hacker) blister contains:
1x Daoying Hacker with Boarding Shotgun
This product is not a toy.

Not intended for use of persons 14 years of age or younger.

Actual components may vary from those shown.
Product created by

Corvus Belli
---