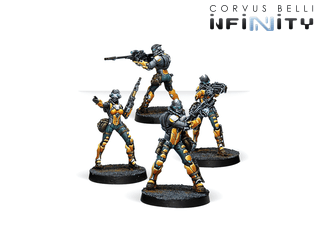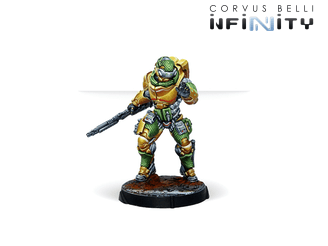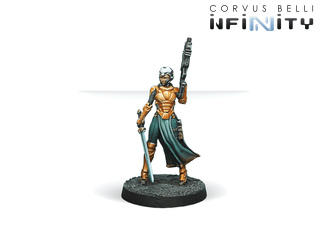 Yu-Jing Bundle
Last Call for the followers of Yu Jing!
Strategy and tactics lovers, this is your final chance to secure authentic Infinity gems. Introducing a unique selection of brave soldiers from Yu Jing. These exceptional fighters are ready to hit the battlefield and be difference-makers in your future confrontations.
Imperial Agent Pheasant Rank (Red Fury)
Overall speed and ferocity are what makes this agent elite. Equipped with the lethal Red Fury, she can transform any skirmish into a spectacle. The Imperial Agent Pheasant Rank is at home in hostile environments where she thrives on counterinsurgency tasks, and is ready to take command in the most desperate situations thanks to her Chain of Command Special Ability. Lead from the front and blaze a trail to certain victory with this must-have addition to your team!
Celestial Guards
The Celestial Guards are the backbone of the Imperial Service. They are ****loyalty and dedication personified in a single unit, and they defend their ideals with unwavering determination. Equipped to meet any challenge, these soldiers are essential to any successful strategy.
Haidao Special Support Group (Hacker)
This Haidào Hacker with Hacker Assassin Device is a most interesting addition to the Starter Pack that accompanies it in this Invincible Army bundle. This unit allows players to incorporate a Heavy Infantry for a few points and, in addition, being a wildcard troop, it provides a great deal of versatility to your armies.
This specialized unit makes you the master of any network and deploys advanced hacking tactics. His innate ability to destabilize the enemy with a few scant keystrokes makes him an indispensable ally. Add the Hacker to your ranks, and you'll be able to expand your strategies to almost incalculable levels.
This is a limited-time offer, so don't miss out on a unique opportunity to acquire these Yu Jing assets before they are gone for good ! .
Your arsenal will feel under-powered and incomplete without the raw power of these State-Empire soldiers. Prepare well for battle, soldier! Ensure your legacy in Infinity lives on!
What do you get when you buy Yu-Jing Bundle?
This product is not a toy.

Not intended for use of persons 14 years of age or younger.

Actual components may vary from those shown.
Product created by

Corvus Belli
---