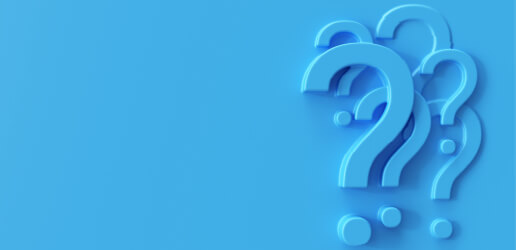 Frequently Asked Questions
Do you offer international shipping?
Yes, we can deliver our products almost worlwide.
When will my package get shipped?
Except for a special offer or preorder season, all orders are processed within 24-72 hours of being placed. Orders received on Friday (from 13:00pm UTC+1) Saturday and Sunday will be processed by close of business Tuesday
In a preorder season, we will notify to you in our Online Store when we will be shipping the products. This date is estimated and may be subject to change. In this case, we will communicate it properly.
All orders are subject to product availability. If an item in your order is unavailable, we will ship you the order when all products are available.
Our warehouse will be closed on the following days of the 2023 calendar:
Dic 6, 2022
Dic 8, 2022
Dic 26, 2022 until Dec 31, 2022
Jan 6, 2023
Feb 23, 2023
Feb 24, 2023
Apr 3, 2023 until Apr 7, 2023
May 1, 2023
May 17, 2023
Jun 9, 2023
Jul 24, 2023
Jul 25, 2023
Aug 14, 2023
Aug 15, 2023
Sept 8, 2023
Oct 12, 2023
Oct 13, 2023
Nov 1, 2023
Dec 6, 2023 until Dec 8, 2023
Dec 25, 2023 until Dec 29 2023
What happens if one of the products is not available?
In case when the product is not available. We can offer to you the option of make a refund of the product price or cancel your order. In this case, we will notify you via e-mail. Please make sure to add us to your address book so that you may receive a confirmation email (store@corvusbelli.com).
What about virtual items?
All virtual items are delivered as soon your order is paid. You will be receiving an email with the codes you've purchased. Please make sure to add us to your address book so that you may receive a confirmation email (store@corvusbelli.com and noreply@corvusbelli.com).
All virtual codes are inmediately available in our Official Tournament Manager
When my order comes?
The date of delivery for your order may vary due to carrier shipping practices, delivery location, method of delivery and the quantity of items ordered.
Shipments within Spain are handled by GLS and the delivery time depends of the destination:
Peninsula: Up to 2 business days
Baleares: Up to 30 business days
Canary Islands, Ceuta and Melilla: Up to 30 business days.
Russian, Brasilian and Serbian shipments will be handled by Postal Courier and take between 10-30 business days to arrive. You can make a reclamation after 30 days. The rest of shipments will be handled by DHL and take between 3-10 business days to arrive depending on the country of delivery.
Do you provide tracking information for all shipments?
Yes, we offer to you a tracking number when your order is shipped. The only exception are the orders that contains only virtual items (Virtual Tournament Codes for Organized play)
Do you offer free shipping?
Yes, we are offering free shipping for all order over 200€ (In products)
Which exclusions and conditions apply for Free Shipping?
Conditions may vary, but mainly you have to meet
Only indicated products are included (In the product sheet it will indicate if it is compatible with free shipping costs)
The total of these products exceeds €200
How do I know my credit card information is protected on your site?
We do not store your credit card information. We instead rely on the secure third-party payment processor Paypal and Redsys (Banco Santander).
You may also want to see:
Where is my order?
You may check the status of your order instantly with our Order Status Page.
How do I make changes to my order?
If you want to modify your order once it is paid. Please contact us at our email store@corvusbelli.com and check it.
How can I cancel my order?
If your order has not yet shipped, you may cancel your order by contacting us at our email store@corvusbelli.com
What does "Out of Stock" mean?
Out of Stock means we do not currently have inventory for the item. In most cases, the item has been ordered and is on its way to our warehouse.
The estimated time of arrival is often dependent on our partner or the manufacturer.
Some of the items in my order are out of stock. Can I have the available items shipped now and the backordered items shipped later?
We do not make partial ships. If any item in your order is out of stock, we will notify you and offer you:
Make a partial refund for the unavailable item
Cancel your order
My order is marked as "Pending". What does it means?
It happens sometimes when fou use Paypal to pay your order. Paypal review all transactions, if they think the transaction might be risky or fraudulent they put the transaction under review.
We can not process the order until Paypal ends the review. The review process can take 24 hours, but sometimes it can be longer (48 hours)
Paypal will inform you (and us) when the review end, and if the transaction is OK, we will process it normally. Take into account that the process time starts when Paypal inform us that your transaction is OK
Did you really ship to Mordor?
If you are an Orc or a big eye in the top of a mountain, you must know that we have the help of two little people who can ship your order. In case you want to ship your order to Mordor, it can take longer than the expected due to all dangers our little delivery couriers must affront. We encourage you to select another country if you want your order shipped in a reasonably time.
Who pays the customs duties?
Corvus Belli does not take charge of the customs expenses of each country, therefore, they are borne by the client.
Why do I need to pay customs duty?
When you purchase from a country outside the European Union, the items you've purchased are subject to a customs duty, which is a tariff or tax imposed on items when transported across international borders.
Although you ordered and purchased the items online, the items are still subject to an import procedure to clear the shipment through customs. Each country has its own customs laws and the duties for different types of items and values are set locally. Clearance depends on:
The country of origin (We are located in Spain)
The value including transport charges
The quantity of items
What additional charges can I expect following customs clearance?
Depending on value and the type of items imported you may expect the following:
Customs import duties (percentage of shipment value and transport charges)
Local tax
Courier's surcharges
Any regulatory charges, if applicable
What if I gave the wrong shipping address or I'm not going to be where order is shipped?
We can change your shipping address only if the order has not been shipped. You can contact us in order to let us know your new shipping address
Do you charge value added tax (VAT)?
Our products price includes the value added tax in every country in the European Community except those regions in Spain that are excluded:
Canary Islands
Ceuta
Melilla
Are exchange rates applied to my online store purchases?
An exchange rate, also known as conversion rate between two currencies, is the rate or value relationship that exists between the currency in which the price is set on the website (Euros) and the currency in which the payment is made.
For purchases in euros there is no exchange rate whatsoever.
If you make your purchase with any other currency, your bank or PayPal may apply some exchange rate determined by them.
Corvus Belli plays no part in determining the exchange rates that your financial institution may apply for the purchase operation, nor in the margins each banking institution may eventually agree on.
What are Promo Codes?
Promotional codes are a string of alphanumeric characters that shoppers usually enter in your shopping cart to enjoy a discount on your purchase.
How can I use a Promo Code?
Promotional codes are an exclusive benefit for those customers who have a Corvus ID account. All codes are associated with your account for ease of use.
To use of a coupon, you must enter into your shopping cart, and in the cart resume click on "Apply promo code". This will open a small window with a list of all valid codes.
In this window, those coupons that cannot be applied for not complying with the conditions will be indicated. Codes are displayed in order, the first one being the one that offers the best discount.
Can I find promo codes in a coupon aggregator website?
No. Promo codes are an exclusive benefit for customers who have a Corvus ID. Therefore, the coupons are assigned directly to the users.
Corvus Belli reserves the right to decide the mechanisms and processes to assign coupons to customers. However, we will occasionally release coupons that you can redeem through the coupon redemption page or through your profile.
When I will receive my order?
Every preorder is different. We will notify in our Online Store and in our social media channels the estimated date when we will start to process all the orders.
This date can be changed. In this case we will notify all our customers in our web pages ans social media channels.
The preorder takes too much time to be shipped. Why?
We try to ship the orders in such a way you will be receiving the items at the same time they will be available in your local store. But the difference is that you will be receiving an extra item, usually an exclusive miniature, available only in our online store.
Do you make partial ships in preorders?
Only virtual items can be shipped due to its nature. The rest of items will be shipped together starting at the date we announce.
Please, be aware of this and avoid to buy items that you can need in a short term (like a tournament pack).
How many items can I add to my basket during the preorder?
The conditions may vary from one preorder to another. But usually, there are no limits on the quantity of items you can purchase.
Please, check the condition of the preorder in order to know the conditions that must apply to it.
I previously ordered a product from your store, but can no longer find that product on your website. What happened?
If you cannot locate a previously ordered item, it may have been discontinued, repackaged, renamed, or replaced. Please contact us.
What does "Compatible with promotions" mean?
A product "Compatible with promotions" means that the product applies to offers such as the calculation of free shipping or to apply discount coupons.
A product that is not compatible with promotions is not included in the calculation of the minimum amount for free shipping, and is not affected by the coupon discount.
Can I cancel my order?
Yes, you can cancel your order at any time before confirming it. An order is confirmed when the payment is made. After the payment the order can be canceled as long as the product has not been processed.
If the order has already been processed and / or sent you will have to contact us at store@corvusbelli.com to start the cancellation process. The amount of the order will be paid in the same form in which the payment was made. Corvus Belli is not responsible for the different exchange rates applied.
How can I claim the missed parts?
If you receive a blister or box with missing or faulty model parts, email us at mispack@corvusbelli.com including all this information:
Product reference code (format 28XXXX-0XXX) and name
Fault description
Quality Control code (white tags for blisters and boxes. Blue tags for parts supplied in zip bags)
Pictures of the packaging and the code (this information is key to process the complaint in our system)
Contact details (Name, full address including country, and email).
I didn't receive a full refund on my return. Why?
All our prices are in Euros. If you pay with credit card of a country different than Euro, the Bank "converts" the currency at the current rate of the day. This rate may be different at the time when we make your refund, causing a difference in the ammount you receive.
I used PayPal to make my purchase, and have since returned an item, why haven't I been refunded?